No matter how much I love travelling, my home always has a special place in my heart. I'm originally from Limburg, but I've now lived in Antwerp for almost ten years. Antwerp is the fashion city of Belgium, and it's a bustling city full of culture, architecture and delicious food. I've put together an Antwerp travel guide full of the top spots to visit and the best things to do from a local's perspective.
When's the best time to visit Antwerp?
The best time to visit Antwerp is during spring or summer – so ideally any time between March and September. Although it will be a little busier, there's less chance of rain so you can fully enjoy the city without worrying about getting soaked.
** Disclaimer: This post contains affiliated links which means that purchases made through these links reward Bey of Travel a small commission without any additional charge for the purchaser.** 
How to move around in Antwerp
To get into Antwerp, you can take a taxi from our national airport in Zaventem, which will cost around €60. Alternatively, there is also a train station in the airport.
It takes around half an hour to get the train from Brussels to Antwerp – trains leave around every 20 minutes. If you want a more low-cost option, the bus is the cheapest form of transport into the city and takes around 40 minutes.
Once you're in Antwerp, it's best to explore by bike or on foot. You can rent a bike at A-Velo, they offer day or week passes, and you can ride between the different Velo stations during your rental. Check their website online for more information about renting a bike.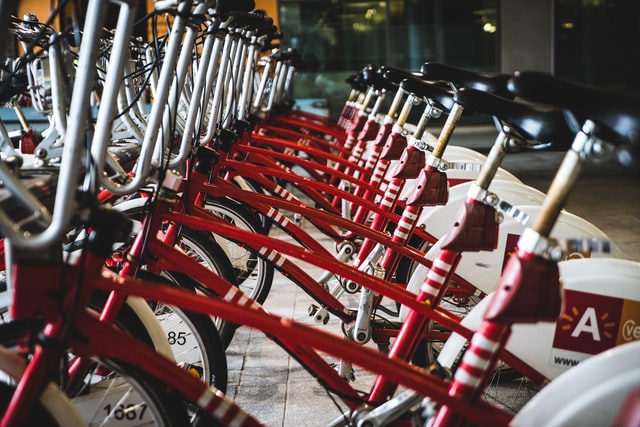 Where to stay in Antwerp
There are so many wonderful places to stay during your stay in Antwerp – here are some of my favourite options.
August
August is listed as one of the Best Urban Hotels 2019 by Wallpaper* magazine. The rooms are a warm homage to the dedicated former way of Augustinian life, with the addition of modern amenities. The hotel also has a very lovely trendy restaurant with plenty of delicious options. More info and booking options here.
Yust Antwerp
Yust Antwerp is the perfect choice if you're looking for a low-cost stay, as it has a room for any budget. From dorm rooms for 8 people to long-stay studios, they offer the perfect solution for any type of visitor. More info and booking options here.
Julien
Julien lies in the historical center of the city and has the most breathtaking rooms – and even a luxurious spa. It's quality amenities will have you feeling truly spoiled from start to finish. More info and booking options here.
De gulden schoen
If you have a little more budget to splash during your stay in Antwerp, check out De Gulden Schoen. In the center of the city, you will find this oasis of peace with neat luxurious rooms. More info and booking options here.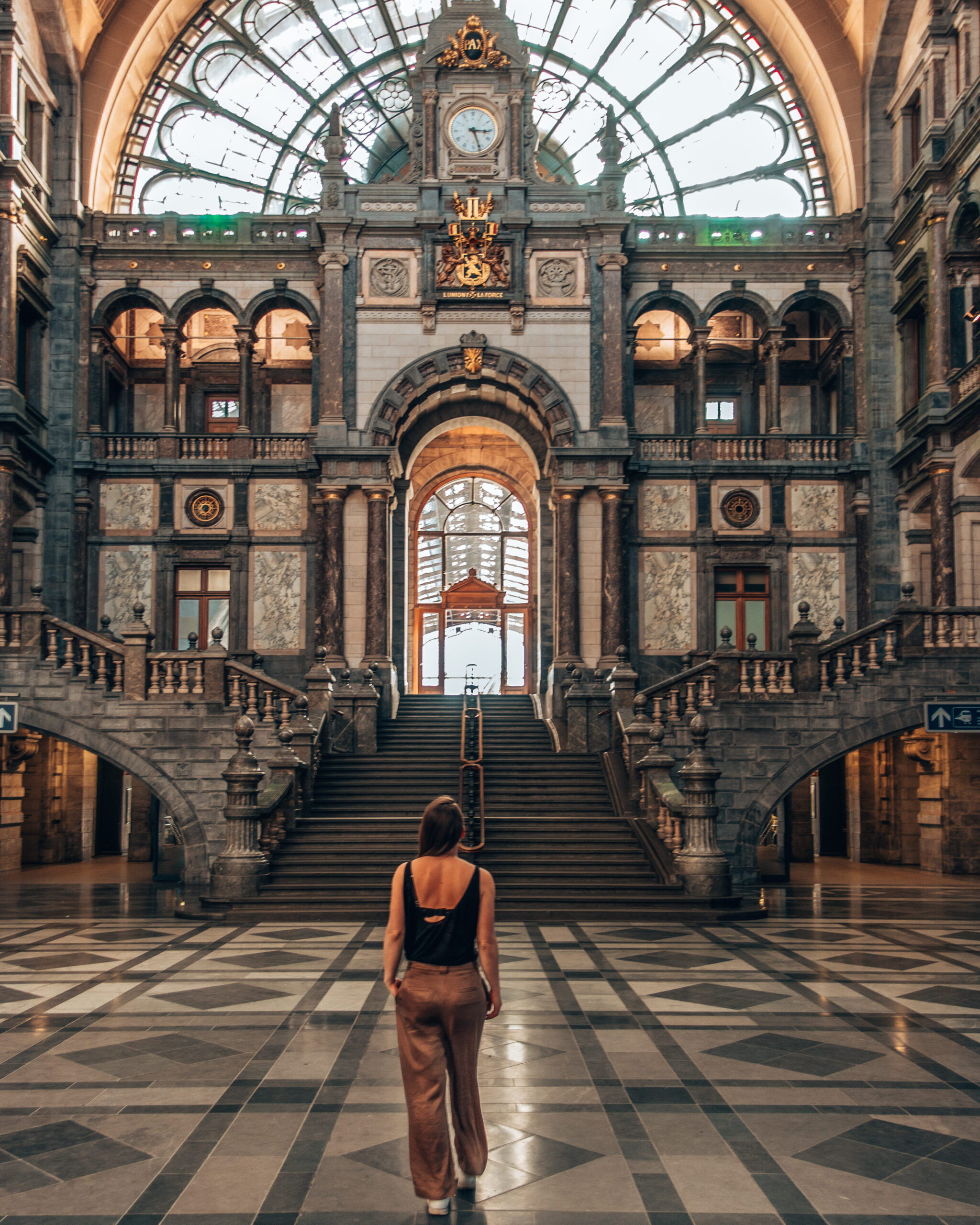 Top things to do in Antwerp
When it comes to things to do in Antwerp, the options are endless. 
One of my main pieces of advice is to check out the Antwerp City Card before your visit. It will give you access to 15 museums, 4 historical churches and multiple atypical must-sees like the brewery De Koninck and the Ruien. With the card you can also use public transportation within the city, completely free of charge. You can buy one online, and you have the option between a 24h (€29), 48h (€37) or 72h card (€42). The average price of a museum entrance ticket can be €10 – so for culture lovers this card is definitely worth checking out.
Here are my top recommendations of things to do during your stay in Antwerp:
The Red Star Museum

Antwerp Central – We have one of the most beautiful train stations in the world so checking the station out is a must – whether you actually need to take a train or not!

The MAS Museum – Discover the history of our city, its residents and the harbour. Head up to the rooftop to enjoy a beautiful view over the entire city. More info on the opening hours and entrance prices can be found on the website.

The Botanical Garden

– Visit the botanical garden and the conservatory.

Middelheim Park – Stroll along former castle grounds of Vogelzoan, Middelheim and Den Brandt. 

The Scheldt – Antwerp is a city by the water, so ensure you enjoy a picnic along the Scheldt in summer during your stay. Take a picnic blanket and some drinks and enjoy a beautiful sunset over the water.

Het Steen

–

Architecture lovers can visit the well-known 't Steen or the Palace of Justice.

Havenhuis

 –

Pay a visit to the Havenhuis, a design of the late world famous architect Zaha Hadid.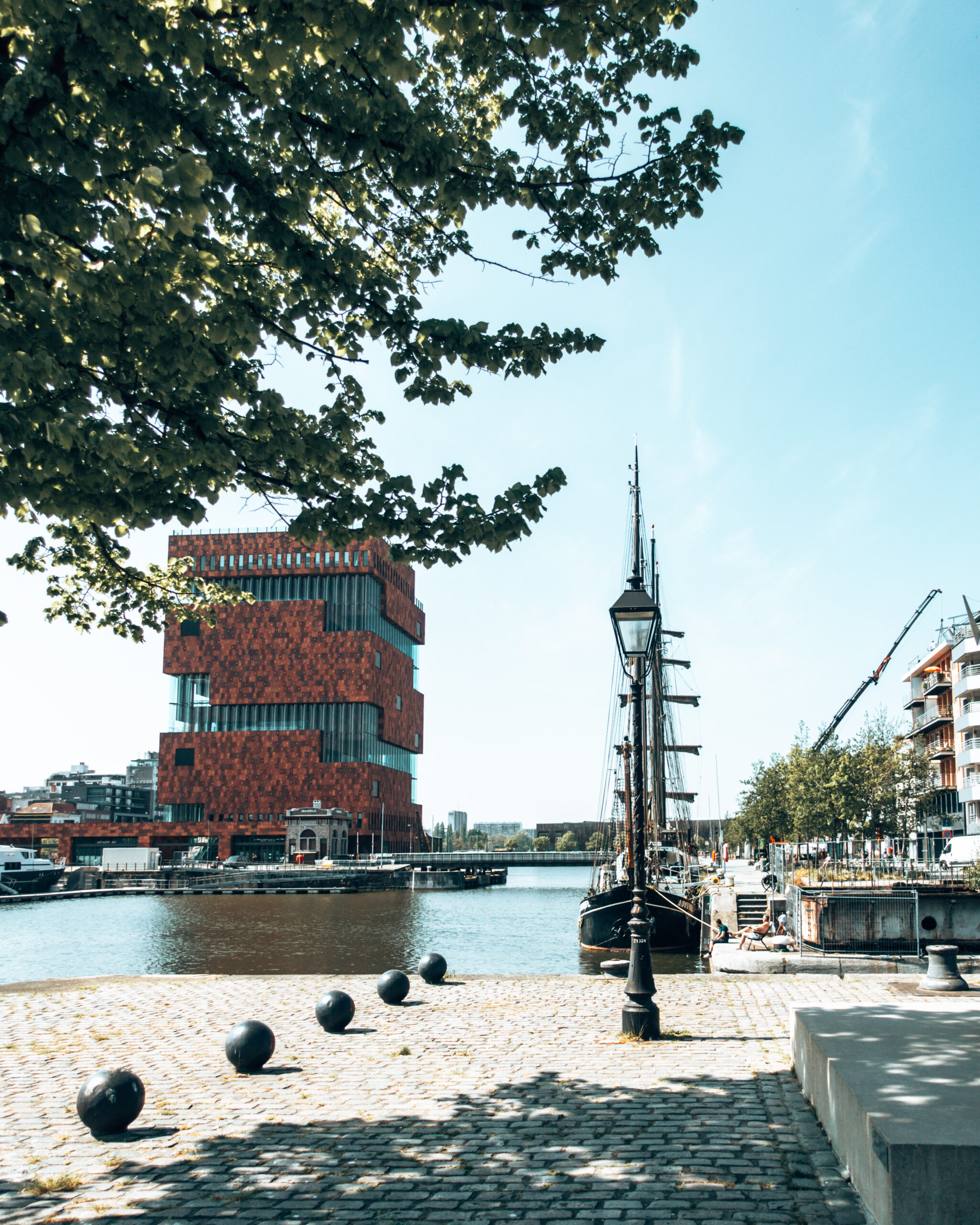 Vlaeykensgang – Visit Antwerp's most hidden (but most beautiful) alley.

The Photo Museum – The photo museum is one of the most beautiful museums in the city. You can see works by both famous and less well-known photographers from all around the world.

The Fashion Museum

– The perfect place to visit if you're interested in fashion history.

Park Spoor Noord – This is one of the many places to be in summer. The redeveloped park attracts a lot of visitors on a daily basis. There's a playground for children and the Cargo Summer Bar provides summer cocktails and other refreshments to enjoy on your summery day out.

Pakt – Hang out at Pakt,

a lovely neighborhood to discover and enjoy a coffee or a bite to eat.

The Ruien

–

Go on a journey underground through the tunnel system of Antwerp. The Ruien shows a rich past when a network of natural excavated waterways provided the city with water and an inland port. When the Ruien became arched sewers, this unique piece of heritage disappeared from the cityscape and our memory. You can rediscover it during your visit, with the addition of many interesting facts and anecdotes from the past.

De Koninck Brewery –  You have not been to Antwerp if you didn't visit a brewery. De Koninck Brewery is one of Antwerp's oldest breweries, and several kinds of beers have been brewed here since 1833. You can visit for just under 30€ per person – you can taste 5 types of Belgian beers and you'll also be served a taste of regional products like artisan cheeses and chocolate. Read more about these tastings here.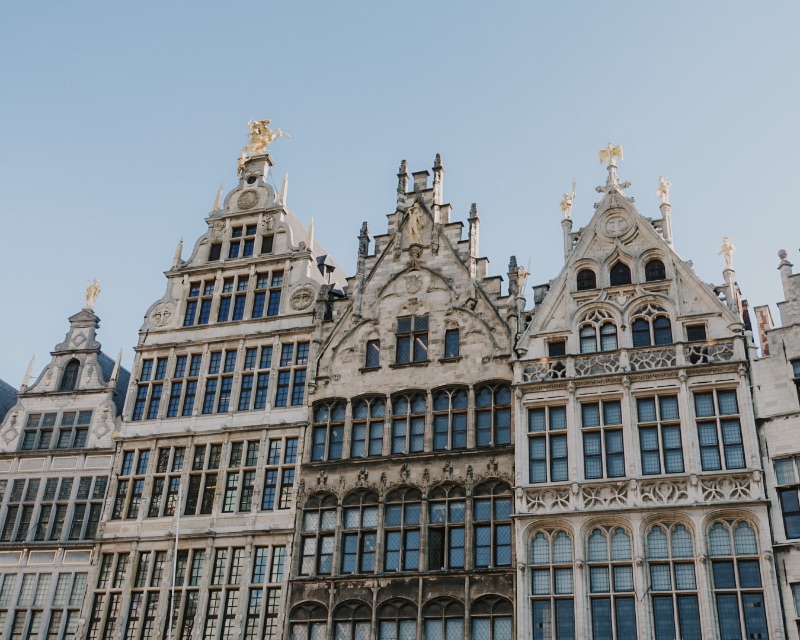 Eat delicious food in Antwerp – the best restaurants and markets
Because of the mix of cultures, you can find the best food to suit everyone's taste buds in Antwerp. There's absolutely anything, from classics such as veal stew or steak tartare served with French fries to several hipster vegan options.
When in Belgium, you simply need to try our french fries (although they should be called Belgian fries…as we Belgians invented them!). We call them 'frietjes' and every Belgian family eats them monthly – or even weekly. Antwerp's most famous spot to eat them is Number 1, which is just around the corner from the City Hall in the historical city centre. Since 1980, this place has been open day and night, and it's a must-visit for locals and tourists alike. Want something even more special? World-famous chef Sergio Herman opened the Frites Atelier a couple of years ago – here you can eat delicious luxury french fries (for a slightly higher price).
Don't forget to taste our delicious Belgian chocolate – Neuhaus is my personal favorite. They also have beautiful gift boxes as the perfect souvenir!
Visit the market on the Theaterplein on Saturday where you can eat hand-made cheese croquettes (look for the lighting tower stand), along with yummy Moroccan pizzas or fresh oysters.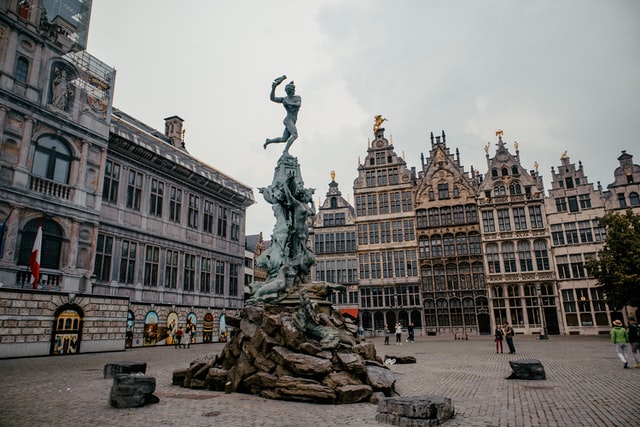 My personal favorite spots to eat in Antwerp include:
Best coffee in Antwerp
More of a coffee fanatic than a foodie? There are so many incredible coffee places in Antwerp, you'll be spoilt for choice.
Tinsel – Tinsel is my favorite coffee bar by far in Antwerp. As they say themselves: '

Tinsel is a small place with a big heart. Serving solely seasonal and homemade dishes, we strive to offer simple yet delicious food. No muss, no fuss'

. Breakfast or brunch are worth a try as well. 

Caffènation – This is my go-to for a coffee on-the-go! 

Normo – At Normo, cosiness comes first. They also sell their own pastries, coffee beans and tea. 

Escobar – Escobar lies in a side ally of the Meir. It's the ideal stop between shops, where you can enjoy a coffee or a nice lunch on their big fun terrace. 

Bar Paniek – I don't really recommend this for the coffee, but more to enjoy the beautiful view over the water. 
Going out in Antwerp
Many visitors flock to Antwerp every year for the world-famous Tomorrowland festival. Is the festival really worth a trip around the world? The short answer is absolutely yes. I've now enjoyed ten years there as a visitor myself, and I must say it's simply a phenomenal festival that will blow you away. Not just because of the music, but also because of the breath-taking details like the podium constructions, structures and much more. Tomorrowland is truly like a fairytale.
Not got tickets for Tomorrowland? Club Vaag or Ampère are both excellent choices for a fun night out.
Where to shop in Antwerp
Thanks to the fashion academy, students from all over the world come to study fashion in our city. Big names such as Dries Van Noten have the most gorgeous boutiques in town. If you're interested in doing some shopping during your stay, be sure to visit the Schuttershofstraat and Nationalestraat. There's such a variety of different shops and styles within the city – you can find international brands on the Meir, and on Sundays there's a lovely flea market in the Kloosterstraat.
Our local craft, and one of the most well-known traditions we have, is the 'Hands of Antwerp'. If you're curious, the hands are a reference to the legend about the origin of Antwerp. The giant Antigoon chopped off the hands of passing skippers who refused to pay, until Brabo killed him. Afterwards, Brabo threw the hand of Antigoon in the river Schelde. You can find the Hands of Antwerp in every souvenir shop in the form of little cookies or chocolates. If you look closely at the Mas Museum, you will see that all the facades are decorated with little hands.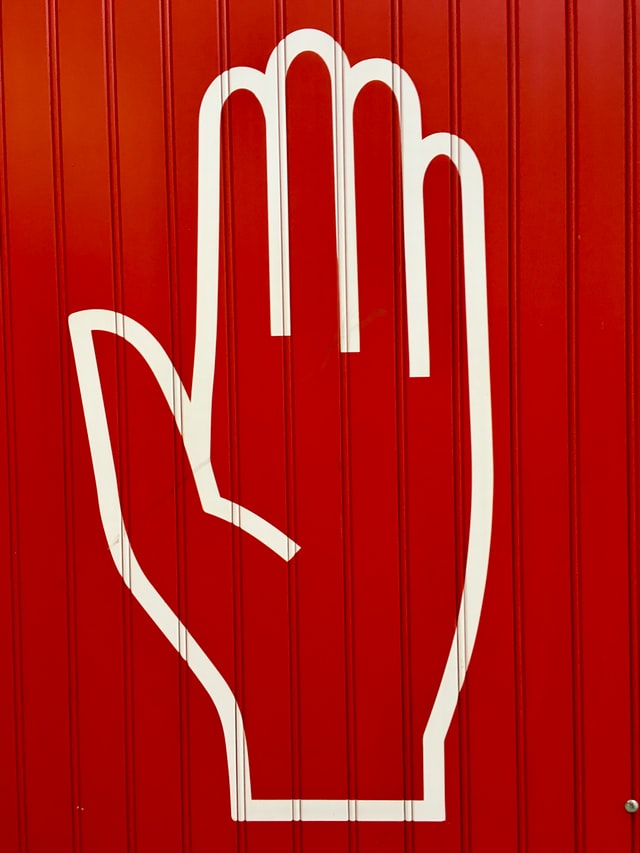 Still got time? Other things to do during your stay in Antwerp
There are plenty of ways to fill your days in Antwerp, from beautiful views to pieces of history. On the other side of the water (on the left bank), you'll find the most beautiful view over the city. You can get there through the pedestrian tunnel at Sint-Jansvliet. 
Want to escape the bustle of the city? Pay a visit to the 'beach' of Sint Anneke. The Sint-Anna tunnel is also worth checking out, as it truly is a hidden pearl in our diamond city. It opened in 1933 and the tunnel has managed to retain its authenticity until now.
For theater performances, visit the Bourla or enjoy a wonderful performance of classical ballet in the Stadsschouwburg. The best concerts take place in the 'Sportpaleis', but if you prefer something more intimate, go to Trix or Middelheim. Make sure you plan and book your tickets well in advance to avoid missing out!
Do you like to stroll on a city trip? The routes below will take you through the city and beyond:
Scheldenland – The Scheldt flows through the city from south to north and has always played an important role in the history of Antwerp. The city originated along the Scheldt and owes much of its richest tales to the river. It has an important economic function, but also plays a major role in local nature and life. The river and the green areas connected to it together form the Scheldeland. This landscape is the habitat of many special animal and plant species and belongs almost entirely to the Natura 2000 network, a European network of protected nature reserves. You can find more information about the walking area here. 
Groene Bedding – A green ribbon runs around the Antwerp core city. It is largely enclosed by the surrounding infrastructures. Although the roads take up a lot of space, there is still room for quite a bit of open green space. In the south it is still fairly robust, but the further north you go, the more fragmented it becomes. At the Lobroekdok, the Green Ribbon Bedding is completely absorbed into the building fabric. You can find more information about the walking area here.
Hoboken Polder – My favorite place to go hiking is without a doubt the Hoboken Polder area, which is just outside the city. In the Hoboken Polder there are several nice walks along indicated pathways. These walks give a wide impression of this beautiful nature reserve and cover approximately 9 km of walking. Along the way, you walk among cows and pass ponds where you can admire different bird species. You can find the map here. 
Useful apps to download during your time in Antwerp
Deliveroo and Uber eats for takeaway food

Vélo for renting bicycles

Antwerptax for ordering a taxi

NMBS for train transportation

De Lijn for bus or tram transportation
Read all about my favorite places in Belgium here.
Do you have any further questions about this article? Feel free to leave a comment below.
Like it? Pin it!