When it comes to exploring Chile, most travelers often hurry north towards the Atacama Desert or south to Patagonia and the Torres del Paine. Chile is such a vast country – so if you don't have months to explore, you'll have to make some difficult choices about where to prioritise. The options for discovering the country are endless, all depending on your time and budget. One thing is for sure, though – if you like a good road trip and love immersing yourself in nature, then Chile is the perfect travel destination for you! In this central Chile travel guide, you will discover everything you need to know about the best hikes in central Chile for the perfect South American vacation.
** Disclaimer: This post contains affiliated links which means that purchases made through these links reward Bey of Travel a small commission without any additional charge for the purchaser.**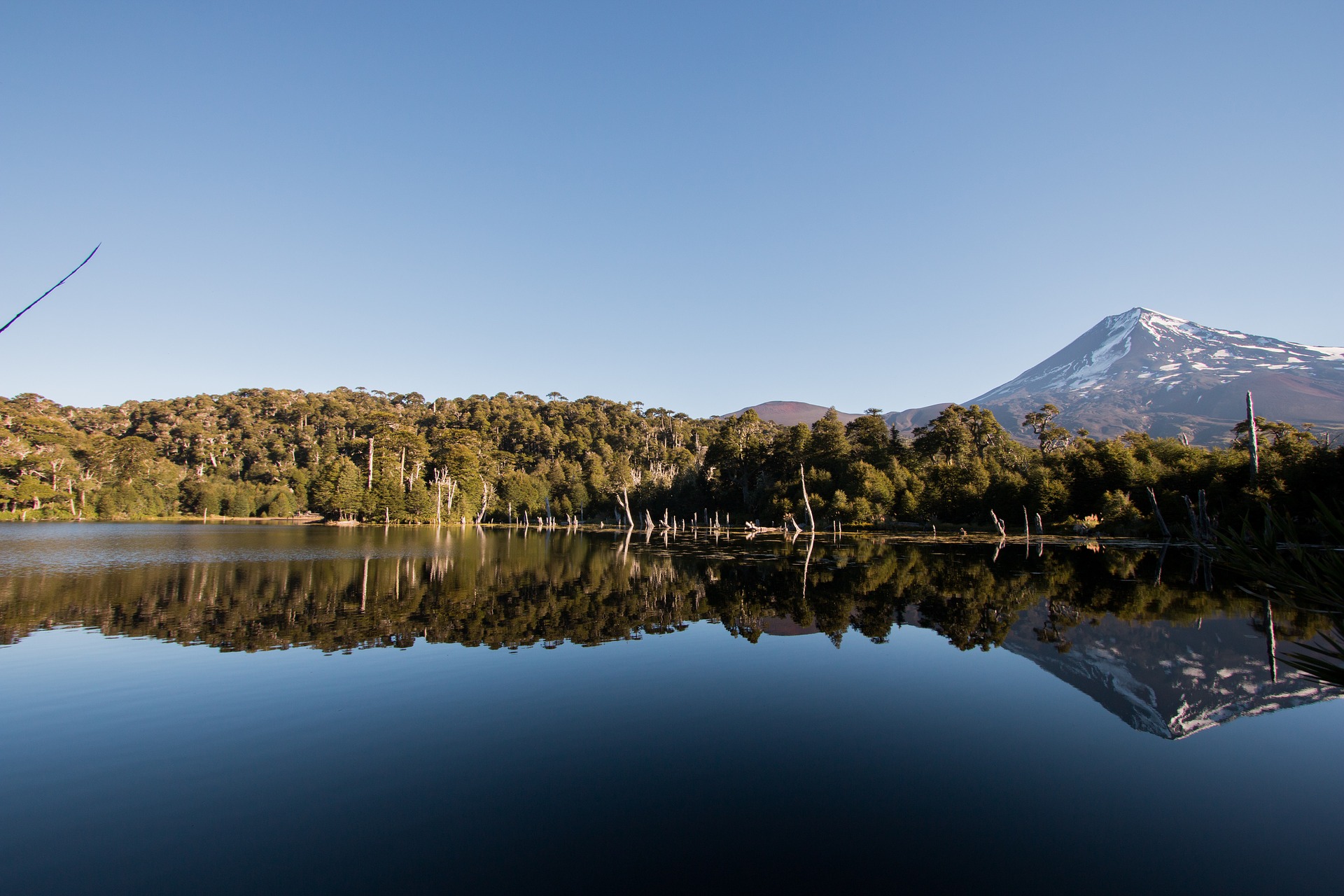 Best time to go hiking in Chile
Planning to go hiking in Chile? Make sure you plan the time of your visit wisely. If you want to visit the north of Chile, October/November and March/April/May are the ideal months. Other times in the year can be very temperamental. August and September are known to be very windy, from December to February the 'Bolivian winter' can easily lead to snowfall and rain in the mountains, and in June and July it gets very cold at high altitudes.
South of Chile, the summer months from December to February are of course the best time – but spring and fall are also very pleasant. In central Chile, it's possible to go trekking from September until June.
Getting around central Chile
We did our entire trip in a 'normal' passenger car – though I would strongly recommend renting an SUV! The main roads in central Chile are well maintained, but the smaller roads are sometimes (suddenly) unpaved. Always calculate enough travel time to get to your next destination and refuel where you can, as gas stations are scarce.
Is it safe to travel in Chile?
Unlike other South American countries, it's super safe to backpack through Chile. The residents are very friendly and you can drive through the country yourself without any problems. Make sure you always have your international driver's license with you, and keep your attention on the road at all times. People crossing at any given moment, cyclists riding along the highway and police officers standing in the middle of the road are all everyday customs.
Packing for Chile
Make sure you pack according to the season you've chosen to travel to Chile. Keep in mind that winters can be very cold, and that during this period many parks, shops and restaurants will be closed.
If you plan to hike a lot, you will want to layer up your clothing – thermal underwear, a windbreaker and a raincoat are not unnecessary luxuries.
Travel facts to bear in mind 
Spoken language: Spanish is the most widely spoken language.
Currency: Chilean peso.
Capital: Santiago.
Population: Estimated 32 million; almost a third live in the capital city.
National dish: Empanadas: pastry filled with meat, cheese or mussels.
Native product: Wine! Chile has over 1,200 kilometres of viticulture valleys in over 14 different areas, which collectively produce more than 10 million hectolitres of wine a year.
Plugs: The plugs in Peru are Type A and C. The standard voltage is 220 V, and the standard frequency is 60Hz. I recommend buying a universal adapter.
Largest swimming pool in the world: Chile has the largest swimming pool in the world in San Alfonso del Mar resort.
Where to go while in central Chile
We visited the country for seventeen days and visited one of my dearest childhood friends. We stayed in Santiago for 24 hours – you can read all our tips about the capital here, from top things to do in Santiago, hikes in and near Santiago, to the best places to eat in Santiago. 
From the capital we took a domestic flight to Concepcion – we stayed for one night before starting the tour with the three of us. We then spent the night in Curacautin ahead of starting our first hike in Conguillío National Park the next morning.
Conguillío National Park – Sierra Nevada Trail
Conguillio National Park is one of the most special nature parks in Chile, and it attracts more and more visitors every year. It's home to the 3125 meter high Llaima volcano and is known for its beautiful lagoons and vegetation. The park is full of araucarias – these trees are national monuments and are world famous. 
You can enter the park through both the north and the south. The beautiful entrance road will astonish you instantly; the volcanic scenery is reminiscent of the landscape where dinosaurs used to live. Admission to the adult tourist park is 6,000 CP. The first walk is around Laguna Captrén to spot birds, which will take you around 45 minutes.
The most popular hike in the park is the Sierra Nevada Trail. This 10 km tour was declared by the Lonely Planet as one of the most beautiful short hikes in Chile. The trail is a semi-tough six-hour trip, with beautiful views over the volcano. During the hike we saw both children and the elderly – so it's safe to say that the trip is suitable for anyone. We even spotted a couple of condors during the hike! After the hike, we stayed in Melipeuco with the sweetest Mamasita ever. It was a lovely homestay with an excellent breakfast. For more info or bookings, click here.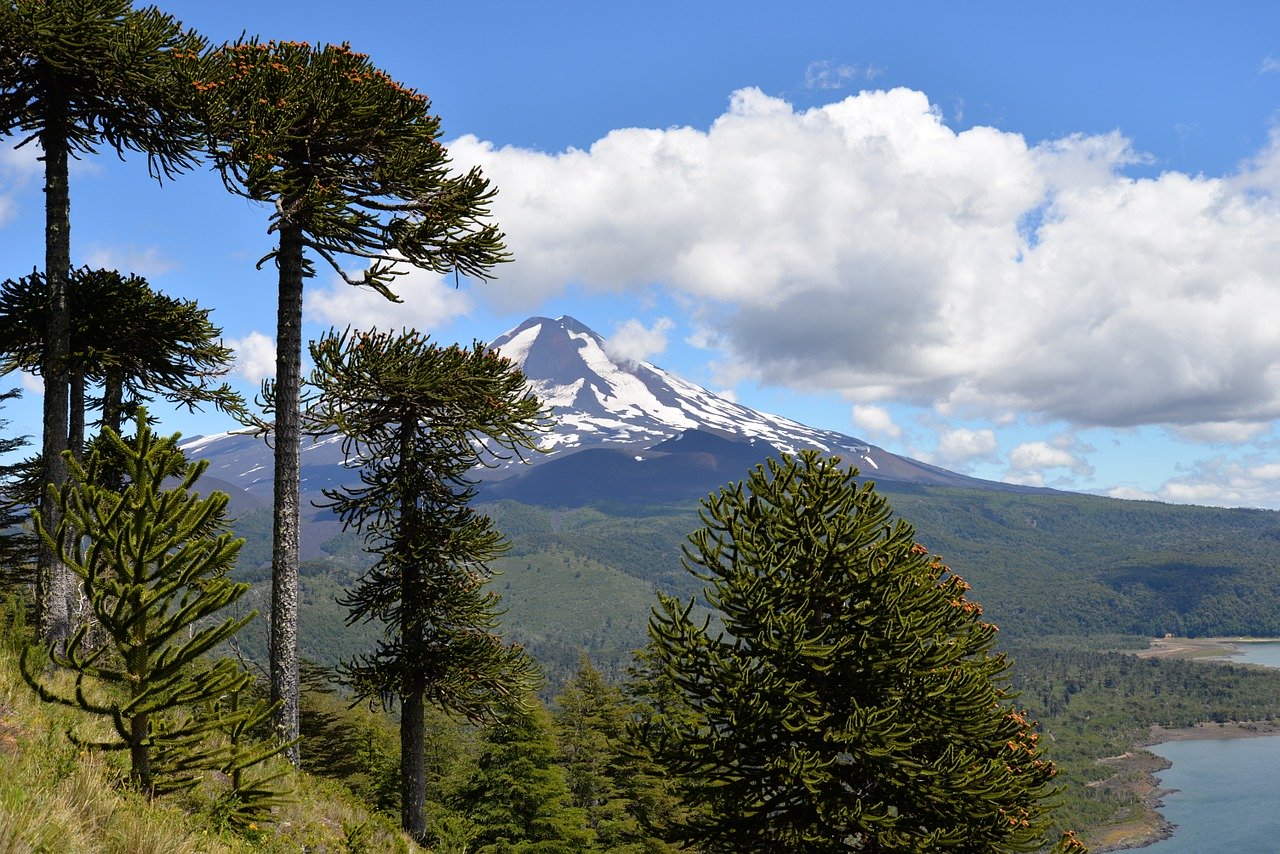 China Muerta
We continued our journey towards Pucon, a small touristic but pleasant village. If you visit, make sure you dine in Trawan – they only use fresh ingredients and you can definitely taste that! 
Our next stop was China Muerta National Park. The road to the park is breathtaking but it can also be frightening at times. The park has survived heavy forest fires which are still clearly visible. The park is super nice to walk through – but the signages of the hikes are not always clear, which makes hiking a bit more difficult. There's no entry fee to pay, so it's completely free to hike here.
Pucón – Santuario El Cañi
In the mood for a solid hike? Then Santuario El Cañi is definitely for you! From Pucón, follow the S-907 road towards Thermas de Huife. After approximately 5km, just behind the restaurant Kod Kod, you will find the base camp on your right. You must register here before your walk, between 8 a.m. and 12 a.m. The entry fee is 4000 CP. 
The walk is 21 kilometers long, with a height difference of 2600 meters in total. Be prepared to follow a serious steep path to the top. You'll probably mutter to yourself 'for God's sake why did I start this journey' – more than once. The hike is very tiring, but it's definitely worth the effort! 
The climb will take between three and five hours, and the descent between two and four hours. We did the hike in five hours, and spotted two condors during our walk. Along the way you'll come across the beautiful Laguna Negra lake, and at the top you will be rewarded with a spectacular view! Ensure you take enough water and food with you, and dress in layers so that you're warm enough at the top. 
Huerquehue National Park
Pucón is also the perfect base for visiting the Huerquehue National Park. The park is world famous for the Los Lagos trail. This five-hour beautiful walk takes you past the forests of old araucaria trees that surround the lakes in the higher part of the park. The entrance to the park is between 3000-5000 CP (depending on the season). 
After a day of backpacking in Huerquehue National Park, you'll probably need some relaxation time. The Thermas Geometricas in Pucon are the perfect option. Have a soak in these thermal baths to completely relax and prepare your muscles for the next Chilean hikes. The entrance to the thermal baths is 27,000 CP. 
Where to stay in Pucón
Santa Maria Pucon
You've come to the right place for a budget-friendly overnight stay. It's ideal if you're out with friends or family, and the rooms are super clean. More info and bookings here. 
Hotel Pucon Green Park
Looking for a little more luxury? Stay in Hotel Pucon Green Park. It has a beautiful pool and neat rooms. More info and bookings here.
Huilo Huilo
After three days of hiking, it's time for a rest day! Our next stop was the beautiful hotel Marina Del Fuy Lodge in Huilo Huilo. Along the way we stopped at least five times to take pictures, but unfortunately no image can adequately capture the beauty. We almost constantly thought this is by far the most beautiful road trip we've done so far. We drove from stunning lake to lake, and the trip could have lasted many more hours without us even noticing!
The little town of Huilo Huilo offers everything a person needs after three days of hiking. It's a small fairytale village where all the hotels and restaurants are made out of wood. Our stay at Marina Del Fuy Lodge was wonderful. The hotel restaurant was very good – and the cocktail bar even better. The rooms are immaculately clean, and the hotel has a nice swimming pool with a beautiful view of the lake.
Parque Nacional Agence Andino
After our well-deserved rest, we continued our journey to Parque Nacional Agence Andino. We entered the park from the north via Puente Rio Sector Correntoso. The entry fee is 4000 CP for an adult. 
The hikes in the park are laid out with wooden paths and wooden stairs. This makes the walk very tiring, and it also feels very unnatural. We personally didn't like walking in the reserve, although it is a beautiful park.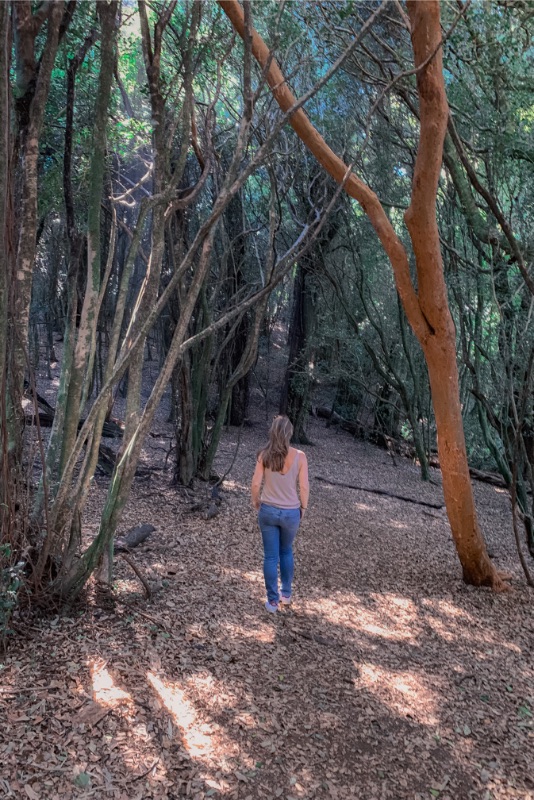 La reserva de Curiñanco
To interrupt our hikes we visited Feria Fluvial, the fishermen market in Valdivia. It is a covered fresh market – and it's sea lion paradise. They get all the surplus (heads!) of the fresh fish that are cleaned here. If you want a closer look, walk onto Castanero to get near to the sea lions.
Drive further along the beautiful coastline for a wonderful walk in La reserve the Curiñanco. The entry fee is 3000 CP. The walk takes you through a fairytale forest with centuries-old trees, and on the way back you can spot otters next to the wild ocean. It's an easy walk for young and old, and highly recommended. Eat the best ceviche in Chile after the walk at Café Del Parque.
After the walk, we spent the night in Temuco. Cities in Chile don't really add value to your trip, so can therefore be avoided (with the exception of Santiago)! The accommodation costs in Temuco are often much higher, but the rooms can be very disappointing.While you're there, dine at La Pampa restaurant for a delicious piece of meat.
Lumaco
We continued our journey to the picturesque Italian village of Lumaco, where we spent the night in the wonderful L'Emiliano Cabañas. You should always sleep in Cabañas while in Chile, as they offer the best price/quality comparison and are always very clean and cozy. Don't be tempted by hotels as the photos on the website often look much better than in real life.
Nahuelbuta National Park
We entered Nahuelbuta National Park via the Calima street in Angol. The base camp of the park is about an hour and fifteen minutes' drive on unpaved roads. This can take easily quite some time, certainly without a SUV.  
The entry fee is 2500 CP. It's a beautiful park that you absolutely must visit. The hikes are super pleasant without any steep climbs. At the top of the summit, eagles and condors fly at eye level.
Visit a winery!
There are so many reasons travelers visit Chile. Unique wildlife, stunning nature, wild adventure sports and most importantly – delicious wine. Chile is one of the top wine producers in the world, exporting roughly 2 billion dollars of wine every year. Its prestigious reputation in the wine industry draws in people from around the world. Unfortunately we haven't had the time to visit one ourselves – but if you get the chance, make sure you sample some of the delicious wine.
I hope you find this central Chile travel guide useful. It's a beautiful diverse country with lots of stunning scenery, delicious food and good accommodation – and it's definitely worth a visit if you're a fan of hiking.