Discover breathtaking treks and vibrant wildlife
Travelling around Peru is by far the most beautiful journey I have ever experienced. It's justifiably a dream destination for many, as it has breath-taking scenery, rich culture, great cuisine – and it's home to one of the seven wonders of the world. In short, it's a country that absolutely needs to be on your South America bucket list. In this Peru travel guide, I will take you on a journey of a lifetime through the Peruvian mountains and desert, with hikes through the Amazon rainforest and towards Machu Picchu.To really discover Peru you actually need several months, but I'll give you the highlights for an unforgettable, once-in-a-lifetime trip throughout this incredible country.
** Disclaimer: This post contains affiliated links which means that purchases made through these links reward Bey of Travel a small commission without any additional charge for the purchaser.** 
Useful facts before you visit Peru
Spoken language:

Spanish is most widely spoken, followed by Quechua and Aymara.

Currency:

Peruvian Sol

Capital

: Lima

Population:

Estimated 32 million; almost a third live in the capital city.

Peruvian Amazon:

Over 60% of the country is covered in Amazon Rainforest – the largest area after Brazil.

National dish:

Roasted guinea pig (

cuy

) – around 65 million are eaten each year!

Native produc

t: Potatoes are native to Peru. There are over 3000 varieties grown in the country.

Safety:

While Peru used to have a bad reputation for crime in its major cities, the situation has improved in recent years. Today it's a relatively safe country to travel around, but you'll need to keep your eye on your belongings, as petty theft is still common.

Plugs: The plugs in Peru are Type A and C. The standard voltage is 220 V, and the standard frequency is 60Hz. I recommend buying a universal adapter.
Visas:

Belgian citizens don't need a visa, for a maximum stay of 90 days. Your passport needs to be valid for the period of six months.
The best time to visit Peru
The optimum time to visit Peru is during the dry season – which is from May to September. Summer season from December till March is the warmest but the wettest time, with very frequent rain showers all day every day. In April and October, the weather can be unpredictable with varying conditions.
How to get to Peru
The most important and accessible airport is located in the capital Lima. It takes around 15 hours to get here from Belgium. After the long flight, a night in Lima is certainly not a superfluous luxury. Although not many tourists stay in this city, it's certainly a good idea to take some time to relax and come to your senses.
Where to visit in Peru
Cusco
From Lima, we travelled to Cusco by bus to get used to the altitudes (which was an absolute necessity, as we had to get ready for our Salkantay trek). It's uncertain whether you'll be affected by altitude sickness, as it affects people in different ways. Typical symptoms include a mild headache, shortness of breath and tiredness. All you can do is take it easy and make sure you stay hydrated.
Peru travel guide
Where to stay in Cusco
The prices of hotels in Cusco are considerably higher than in other parts of the country, especially during the high season. Both hostels and hotels are often overpriced. Don't wait too long to book your accommodation, and keep in mind that it's best to find something in the cosy old part of town.
Here are some of my suggestions:
Selina Plaza De Armas Cusco – It's handily located in the heart of the old town in Cusco. There are hotel rooms or dorms for a reasonable price. More info and bookings here.
Hotel Plaza de Armas Cusco – This hotel is a bit more luxurious. The breakfast is delicious, and the rooms are super comfortable. More info and bookings here.
JW Marriott El Convento Cusco – For ultimate luxury, stay at JW Marriott. A five star hotel that does not fall short. More info and bookings here.
Kokopelli Hostel Cusco – A beautiful hostel with dorms and private rooms located at the beach! More info and bookings here.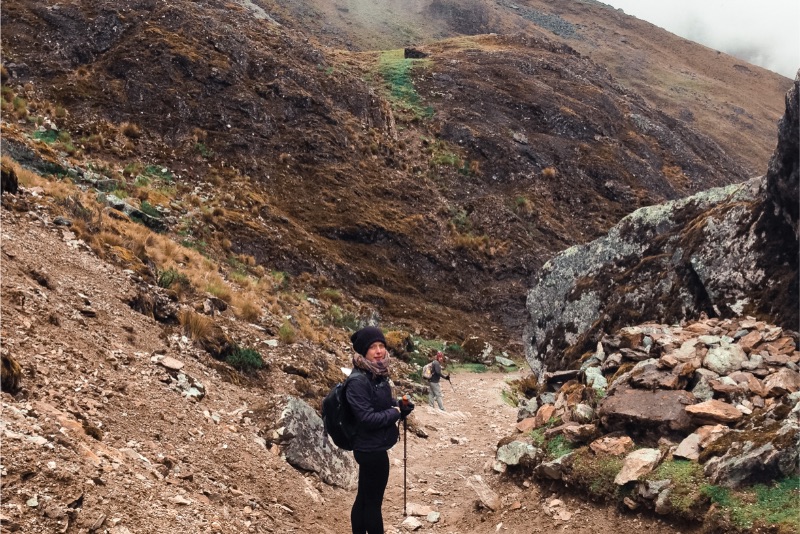 Top things to do in Cusco
Cusco is not necessarily a city that you'll fall in love with at first sight, but there are still some lovely things to do during your stay:
Have a coffee at Plaza De Armas. You'll cross the central square often during your visit to Cusco. It is the ideal place to dive into the culture, and just watch people from a terrace.

Visit the authentic San Pedro market – simply a feast for all your senses.

Visit Koricancha, the Golden Temple of the Sun, and Convento.

Hang out in San Blas, away from the central tourism-focused areas. Yes – you'll need to walk up the hill! (But no worries, you'll survive.) This area is pretty and less busy. You'll find great views over Cusco, fun bars, cosy coffee shops, great restaurants and clothing and jewellery shops.
The Salkantay Trek
Planning and preparing for the Salkantay trek during your stay in Peru? Here's all the essential information you'll need to know. After the Inca Trail, the Salkantay Trek is the second most popular hike to Machu Picchu – and a bonus is that it's a lot less crowded. This beautiful route is perfect for adventurers and active hikers. The trek is famous for the Salkantay Pass: a 4600 meter high pass along the Salkantay glacier that must be crossed. You'll walk through vast magical landscapes, from a snow-covered mountain paradise to a tropical jungle filled with a wide range of animals, plants and flower species.
Duration:

5 days

Total distance:

75 kilometers

Average walking time per day:

8-9 hours

Highest mountain peak:

4600 meters

Price:

€500 per person (a lot of money but worth every penny)

Age restrictions:

Children under 14 years old are not allowed to do the trek.
No matter how beautiful (and tiring) the hike may be, the real reason for its popularity lies at the end of this five-day trek. At the end, you'll walk through the Sun Gate and get that first magical glimpse at the ruins of Machu Picchu. Only Salkantay trek hikers have early access to the Sun Gate at sunrise – which is what makes this particular hike feature on so many Peru bucket lists.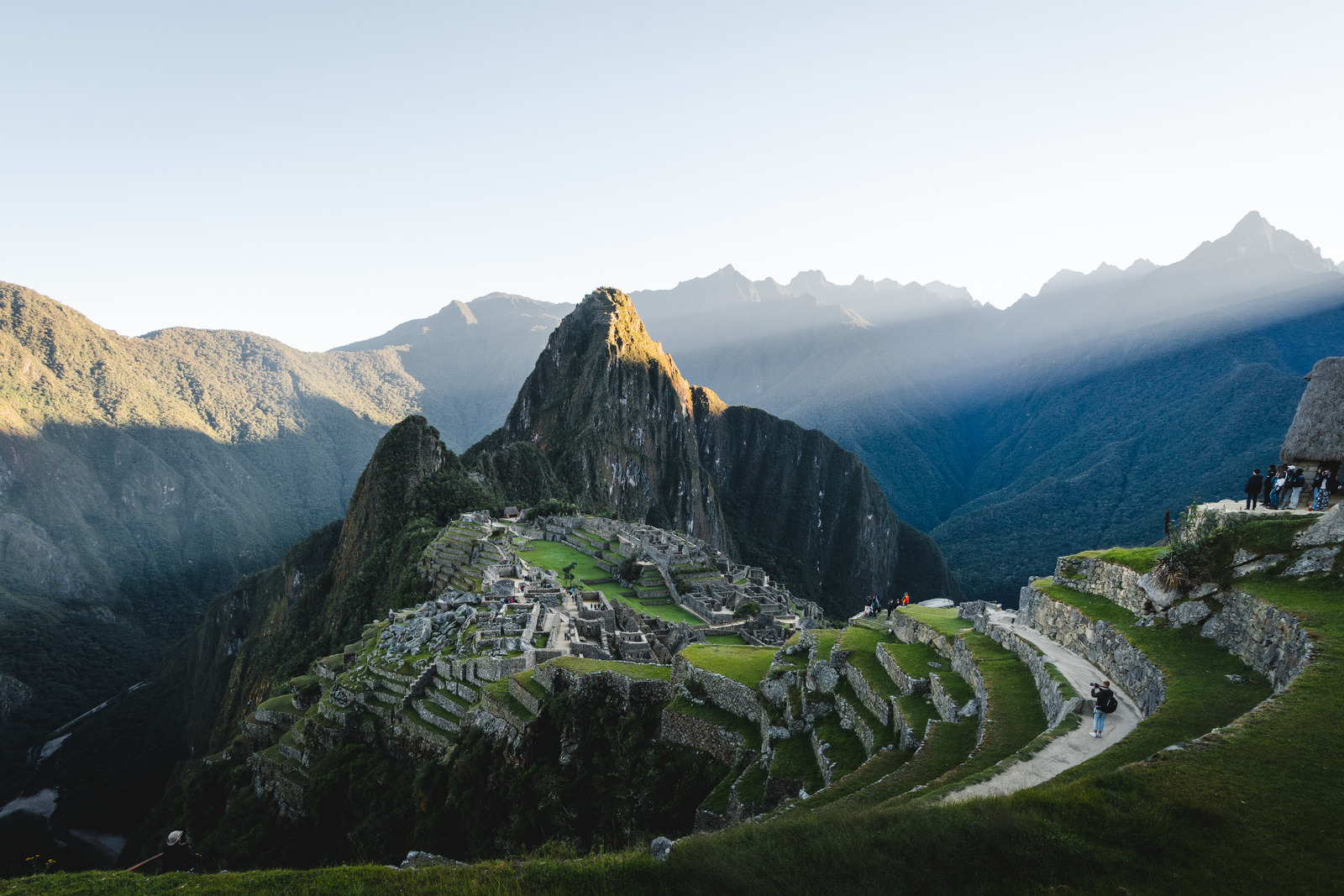 Do you need to book the Salkantay Trek tour in advance? 
The Salkantay Trek is definitely one of the very best trekking adventures that you'll find in Peru (and in the whole continent of South America). So yes, booking the Salkantay in advance is absolutely necessary.
Before booking, ensure you know what you're getting yourself in for. Do not underestimate the tour – the trail can be heavy at times and the altitude certainly does not make it any easier.
I will always remember the last day of the trail, when we saw the Machu Picchu for the first time from behind the clouds. Tears ran down my cheeks – a combination of pain and tiredness, but mostly because of the pure beauty! In that moment you realize why you started the hike in the first place, and you fall asleep truly satisfied. The next morning you get up at 4 o'clock in the morning for the final effort – the 1800 steps climb to the top of this Seventh World Wonder.
Some more tips for the Salkantay Trek:
Don't forget to bring your international passport. When you leave Machu Picchu, you can put a stamp of the World Wonder in your passport.

Take pills for altitude sickness, just in case.

Wear proper clothing. The temperature throughout the tour varies from ice cold to sweltering hot, so put on layers that you can easily take on and off.
Of course there are other ways to get the Machu Picchu, but I recommend you to do the tour with a guide! If not, ensure you buy your Machu Picchu tickets at least 6 months in advance. Tickets are sold on the official government website, can be purchased with credit or debit cards and are NOT sold at the entrance gate.
Puerto Maldonado
After the hike, we went through the rainforest to Puerto Maldonado for three days. This area is most popular with travellers from June to November. There's less rainfall then, which means you won't have to worry about trails closing or the cold wet season temperatures.
Where to stay in Puerto Maldonado
We stayed in lodges and enjoyed the beauty of nature. Butterflies, macaws, sloths, porcupines, crocodiles, tarantulas, snakes, anacondas and jaguars all live in the forest. We did different day trips and enjoyed every second on the spot.
Top things to do in Puerto Maldonado
Birdwatching at the Clay Lick – set your alarm early and head out on a boat to search for thousands of parrots.

Take a jungle walk during the night. Go on an adventure in the jungle with a guide – you'll be surprised how many animals are super active at night.

Watch out for spiders! When we arrived in the jungle, I was so smart and left our luggage open for three days. When we left, I went to pack up our backpack and spotted a tarantula in our pocket. I screamed so hard that I alarmed the entire resort and a guide was soon at our cabin. He picked up the spider with his hands (without protection!) and put it straight back out into nature.
Arequipa
We continued our journey to Arequipa, Peru's second largest city. With a population of over 800,000 people, it's a wonderful city to wander through – and it's arguably the most beautiful city in Peru. There are plenty of lovely options for eating out and the climate is very enjoyable. 
There are a lot of tours and sightseeing options in Arequipa. The main attraction in the Arequipa area is the picturesque Colca Valley, an area of incredible beauty. It's one of the world's deepest canyons (reaching a depth of 4,160 meters!) and it is home to the famous Andean Condor birds.
Where to stay in Arequipa
Here are my top suggestions of places to stay during your time in Arequipa:
World Backpackers hostel – Only an 8-minute walk from Plaza de Armas, this hostel has large doubles and really good dorms – plus free breakfast, kitchen, great wifi, and a brilliant rooftop terrace. More info and bookings here.
Palla Boutique Hotel – A beautiful boutique hotel just 400 meters from the center. More info and bookings here.
Top things to do in Arequipa
Go rafting on the Rio Chile

Visit San Camilo Market

Hang out on Plaza the Armas, and have a meal in one of the restaurants hidden away on the second floor to fully enjoy the view

Discover San Lazaro, Arequipa's oldest neighbourhood
Other recommendations during your stay in Peru
Next on the list: Titicaca. Lake Titicaca is often hyped by travellers and tourists but personally, I thought Lake Titicaca didn't really add value to our trip. If you're short on time, you can easily skip this.
Huacachina is also a very tourist-focused area. It's built at an oasis where you can sand board and ride a buggy through the desert.
Paracas
Although it's fun to do, there are much nicer spots to visit during your stay in Peru – like Paracas, for example. Paracas is home to an astounding variety of sights, activities and attractions. Be sure to visit the red beaches of Paracas, or rent a bike and cycle through the Paracas National Reserve. The main reason why most travellers descend to Paracas is to go on an Islas Ballestas tour (and this should definitely be on your Peru bucket list).
Islas Ballestas is located in the Pacific Ocean and is home to penguins, sea lions and many other bird species. With a bit of luck, you may even spot humpback whales here! The islands enjoy protected status to preserve the ecosystem of the extraordinary – but fragile – populations of birds and mammals that call the islands home. There are no permanent human residents but frequent boat tours pass by, giving visitors a chance to view the wildlife and incredible natural beauty. 
 Tip: While in Paracas, grab lunch at Pukasoncco. The menu focuses on classic Peruvian fare like seco de carne and arroz con mariscos – but what really sets this place apart is its extensive menu of vegan, vegetarian and gluten-free options. A true rarity in Peru. We stayed at Hotel Paracas, a Luxury Collection Resort – The best spot if you are in need of some relaxing days! The luxury pool and amazing staff will make you forget your worries in no time! More info and bookings here.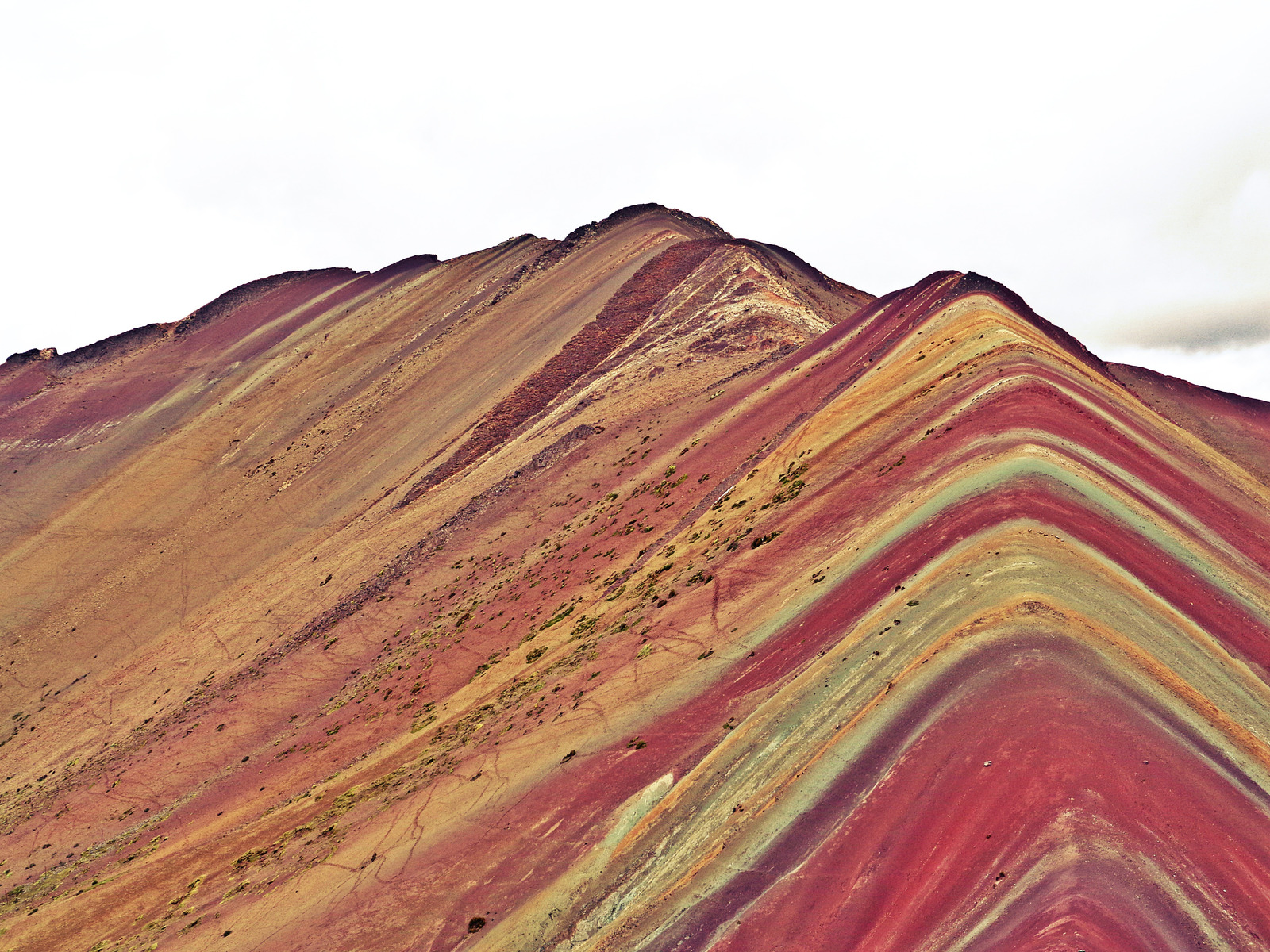 Peru should definitely be on your travel bucket list
Peru is a destination that I would travel straight back to.
Next time, I'd love to climb the Rainbow Mountain. It's famous for – you can probably guess – its natural, multi-colored beauty. It has only recently been discovered, but is fast becoming one of THE places to visit in South America.
If I go back to Peru, I would love to go on a train ride with The Belmond Andean Explorer, which runs from Cusco to Arequipa, and the Belmond Hiram Bingham, which climbs Machu Picchu. Two palaces on wheels, these are amongst some of the best train journeys in the world, traversing one of the globe's most photogenic landscapes.
I hope you find this Peru travel guide useful – and if you do pay it a visit, I hope you find it as mesmerising and breathtaking as I did.