Last year we flew to Chile to visit a good friend by taking an 18 hour flight from Brussels, via Madrid, to the Chilean capital Santiago de Chile. Surprisingly, as I am not a fan of long hauls, the flight passed by quickly. After some movies and a couple of hours or sleep we arrived in the sunny city.
At the airport we took a shuttle bus to our hotel, through the Transvip shuttle service. They use minivans which can be shared with other travellers in order to avoid high taxi rates while still getting fast and pleasant to your destination.
Santiago cannot be compared to a European capital such as Paris or London. It is a buzzing city with lots or traffic but it is at the same time also a green city full or parks and palm trees. Its citizens are cheerful and friendly.
Visiting Santiago anytime soon? Let me tell you how to spend a perfect day in Santiago.
** Disclaimer: This post contains affiliated links which means that purchases made through these links reward Bey of Travel a small commission without any additional charge for the purchaser.**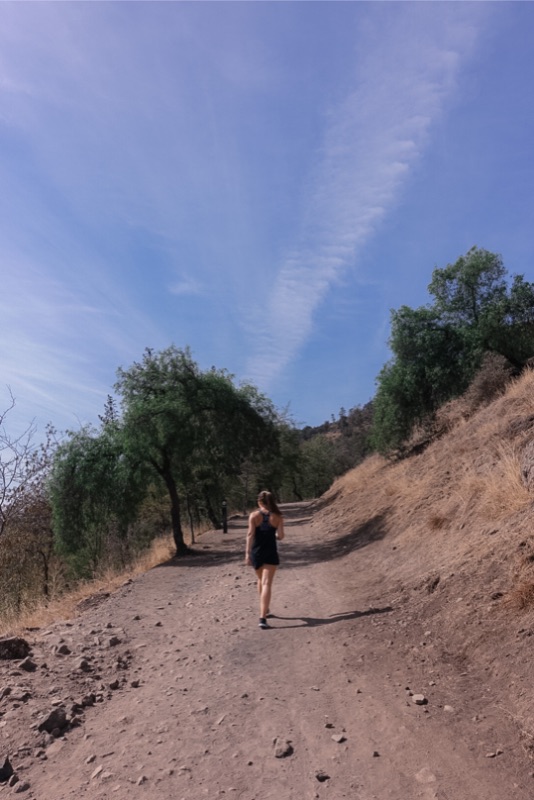 how to spend a day in Santiago de Chile
Climb up Cerro San Cristobal hill
Instead of taking the usual route, which comprises 6 km of low sloped concrete roads, we decided to climb the hill on its steep flanks. Once on top, San Cristobal rewarded us with an astonishing view over Santiago at a height of 860m. Our descent went wrong as we took a wrong turn but fortunately, we found our way down. In the end it only cost us some ripped clothes, some bruises and a painful butt … but we sure as h*ll had a blast! 
Discover the neighbourhood Barrio Italia, with its coloured facades and cosy restaurants.

 

Hang around in Bellavista and enjoy the best nightlife of Santiago, this hipster neighbourhood with its young vibes is the perfect place to enjoy a Pisco Sour.

 

Eat an empanada and chill out in one of the many parks.

 

Discover ancient artworks at Museo Chileno de Arte Precolombino
Chilean people have the habit of going out for lunch instead of dinner. Dining is seen as something somewhat fancier and only for "special occasions". Grab a lunch at Mercado central, a fresh fish and seafood market, where you can eat the best ceviche. Opening times: Mon to Fri 9 am – 5 pm, Sat and Sun 7 am – 3.30 pm Address: Corner of 21 de Mayo & San Pablo (nearest metro station Puente Cal y Canto) Do you still like to eat a bite in the evening? Then certainly dine in Luciano.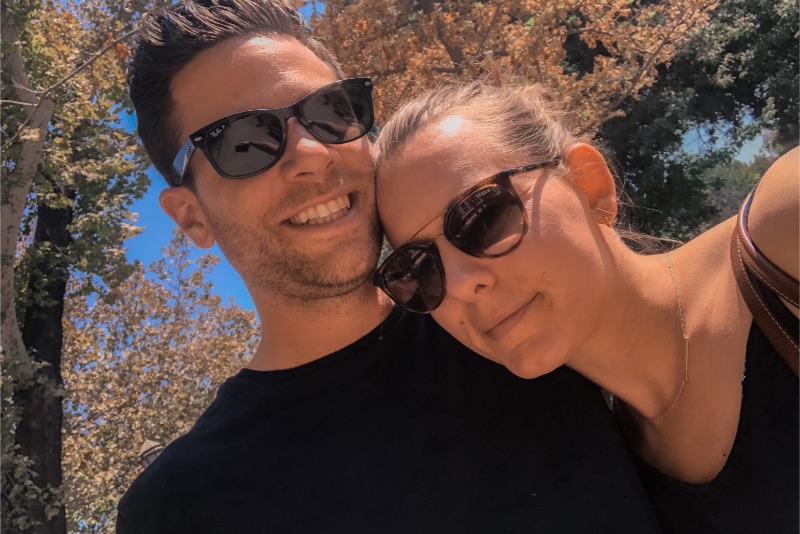 Have any time left?
Then escape from the hustle and bustle of Santiago and visit the beautiful Cajón del Maipo, a canyon located on the edge of the Andes Mountains about an hour and a half's drive from the capital. You can go hiking, camping, rafting, bungee jumping and kayaking. In the winter you can even go skiing. In short, a park full with adventure all year round!
Getting around in Santiago
Public transportation in Santiago is easy to use, the city has a great metro system and an extensive range of bus transports. The only thing you need is a Bip! card. These are available in all stations and cost 1350 CP with a minimum recharge amount of 1000 CP. The cost of a ride varies between 600 CP and 700 CP and you can swap between subways and buses for an additional amount of 20 CP.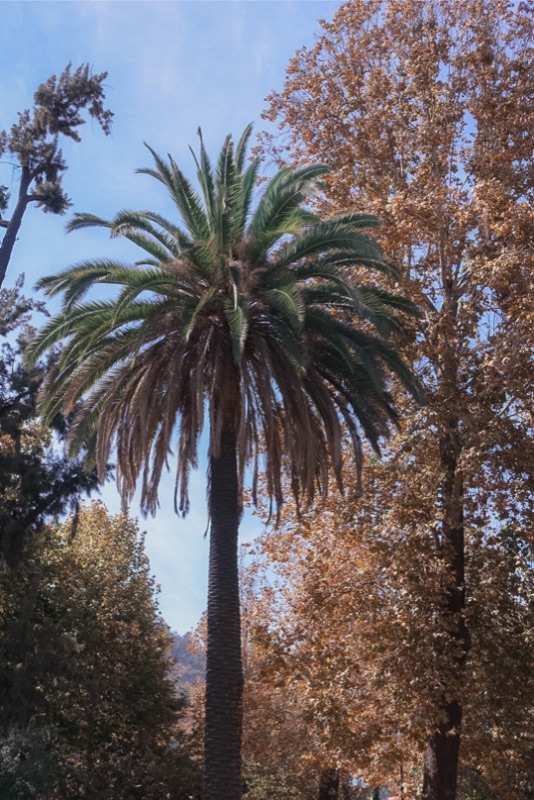 Is it safe to travel in Santiago Chile?
Chile, unlike other South American countries, is a safe place to travel to. The residents are helpful and you can drive through the country yourself without any problems. Make sure you always have your international driver's license with you. 
Belgian citizens don't need a visa for a stay of up to 90 days. Your passport needs to be valid for the period of six months.
Do you have any further questions about this article? Feel free to leave a comment below.
Like it? Pin it!