A USA West Coast road trip is about almost every man's dream and my man certainly is no exception. Cruising in an American SUV on the most iconic roads through the world's most beautiful national parks… Let's just say he didn't really have to convince me to book those plane tickets. Although I have to admit that the preparations for this trip have caused me some stress… Therefore, I would like to share some tips with you so that you can hopefully enjoy a carefree and unforgettable road trip.
** Disclaimer: This post contains affiliated links which means that purchases made through these links reward Bey of Travel a small commission without any additional charge for the purchaser.**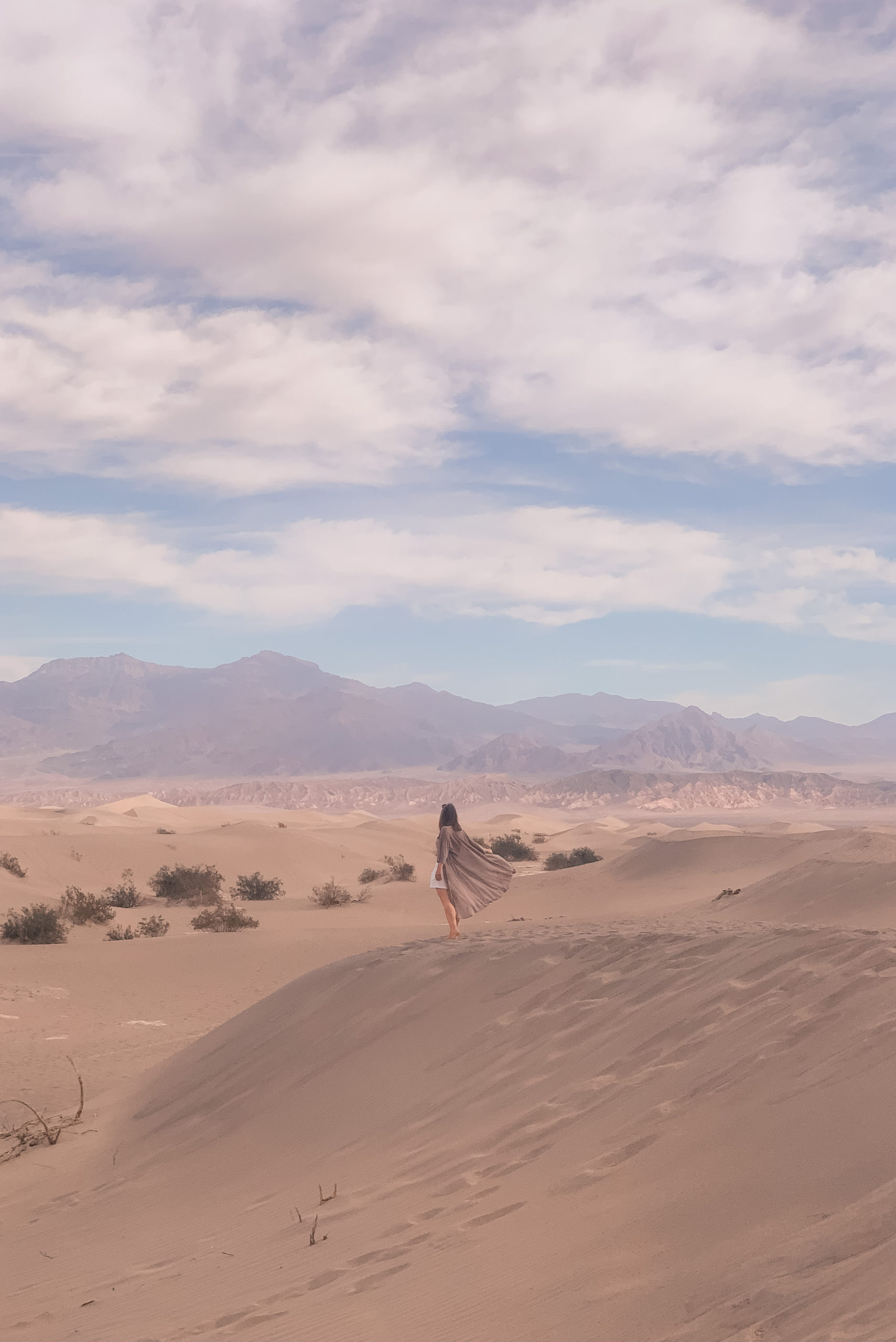 1. Passport & Visa requirements
Belgian citizens need an ESTA, for a maximum stay of 90 days. You can apply for the ESTA online. Your passport needs to be valid for the duration of your entire stay.
2. Book your hotels or campsites in advance
When I looked at hotels for the first time in March for our trip in September, my heart rate went up immediately: more than 70% of hotels all over California were already sold out and those still available were priceless.
Therefore book your hotels well in advance because the earlier you book the cheaper. If you want to camp in the national parks during the summer months, I advise you to book your camping spots a year in advance so you can be sure that you can sleep under the most beautiful starry skies and enjoy carefree sunrise from your tent.
3. Book your return flights from different airports
For example, try flying up to San Francisco and flying back home from Los Angeles. This saves you many unnecessary kilometers.
4. Buy a U.S. Park Pass
Save money by purchasing an Annual Pass in advance or at the entrance of the first park you visit. This pass costs only $80 and gives you access to all US National parks.
5. Try to get a permit for The Wave
The wave, located in the Coyote Buttes North area of the Utah Arizona border. Areas with this designation are considered ecologically sensitive and vulnerable to irreparable damage if access to them is not strictly controlled. Managed by the Bureau of Land Management, only 20 lucky people per day are allowed to visit Coyote Buttes North and The Wave in Arizona. In order to be included on that list, you must obtain a permit.
This is how it can be done:
Apply in advance for the online Paria Canyon permit lottery through the BLM's official website. Ten spots per day are given out in this manner. You can – and should – apply up to four months in advance for your desired date.
There is a $5.00 non-refundable fee to apply for the online lottery. You may choose three different dates to hike
6. Vaccinations
Vaccinations are not required for California. Although I strongly recommend that you always foresee all basic vaccinations if you travel far regularly:
Hepatitis A
Hepatitis B
Yellow fever
Typhoid
7. Getting around
In cities such as San Francisco and LA, traffic is a disaster. Therefore, avoid driving in these cities yourself. This way you will also avoid excessive parking costs. We only picked up our rental car after 4 days in San Francisco and immediately brought our rental car back when we arrived in LA. In the cities themselves we travelled with Uber & Lyft.
Read all about our USA West Coast road trip here.
Do you have any further questions about this article? Feel free to leave a comment below.
Like it? Pin it!