We decided to celebrate the new year in Stockholm. The snowy season is an extraordinary time to visit the Swedish capital – but be warned, it isn't all fun and games! With an average temperature of -3 degrees and only 6 hours of daily sunlight throughout December, winter in Stockholm isn't for the faint-hearted. 
With the freezing temperatures, it's important to be prepared. We nudged on cosy thermal underwear, scarves and hats, and jumped out of bed in the early morning to explore the city twinkling with beautiful Christmas lights and decorations.
** Disclaimer: This post contains affiliated links which means that purchases made through these links reward Bey of Travel a small commission without any additional charge for the purchaser.**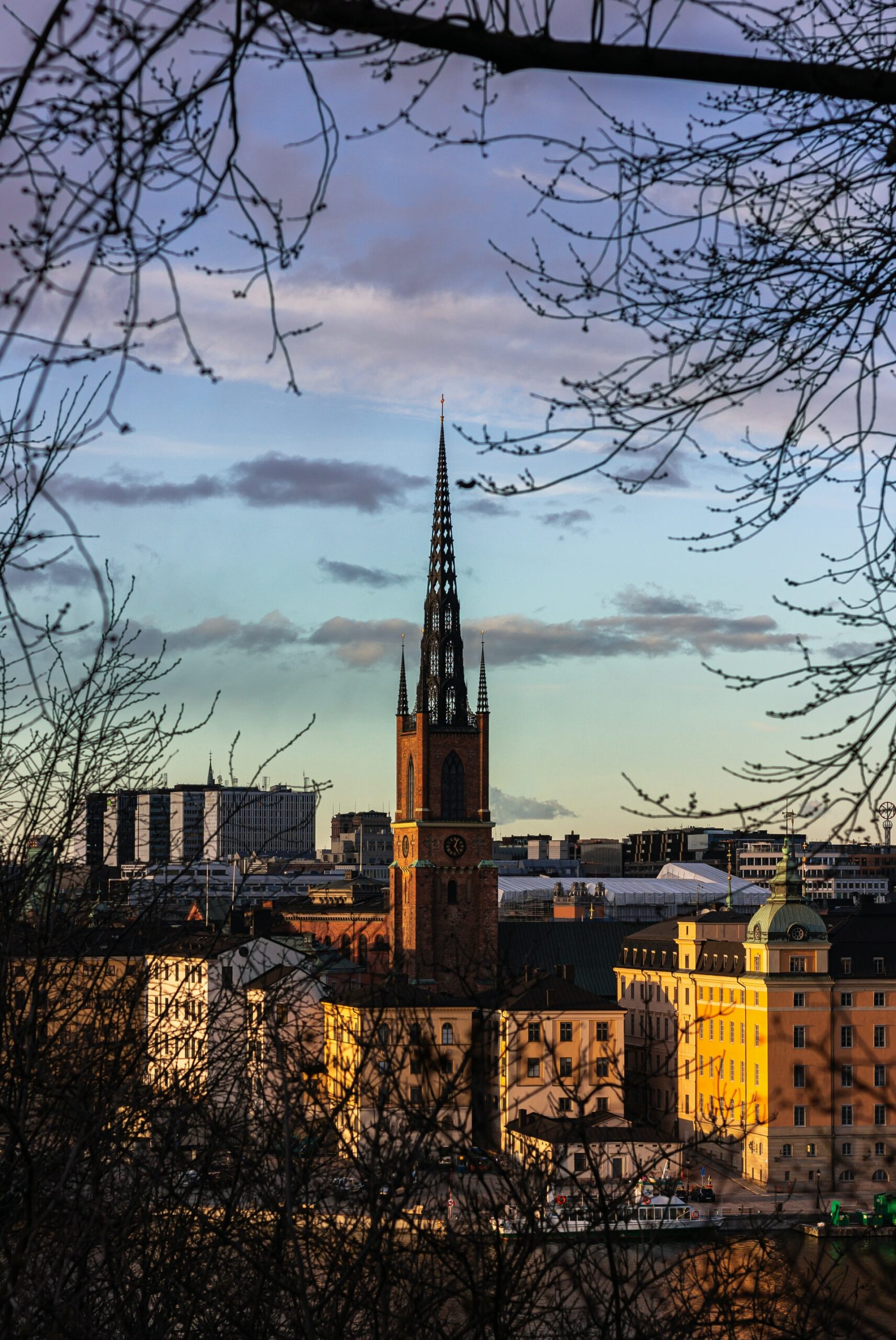 Flying to Stockholm
Out of Brussels Airport, Zaventem, it takes around 2hr15 to fly to Stockholm Bromma (BMA), the Swedish capital's small airport. From there, it's a 30-minute drive to the city centre.
Alternatively, you can also fly to the larger Arlanda airport (ARN) and take the Arlanda express train, which whizzes you into the city center in just 20 minutes. Bear in mind that this train ride is pretty expensive, and you must remember to book your tickets well in advance online.
Public transport in Stockholm
Stockholm is a compact city, perfect for wandering around on foot or exploring by bike. But in the chilly wintery months, it's definitely nice to have the option of not freezing outside all the time! If you fancy a warmer option, public transport in Stockholm is well organized and runs efficiently.
Check out SL.se for your connections by train, bus or metro. Definitely grab yourself an SL-card, as it'll be cheaper than getting lots of single use tickets. On SL.se, you can select the type of transport you want to take. Make sure you also check out the ferry schedule – it's the perfect way to move around and enjoy some sightseeing at the same time!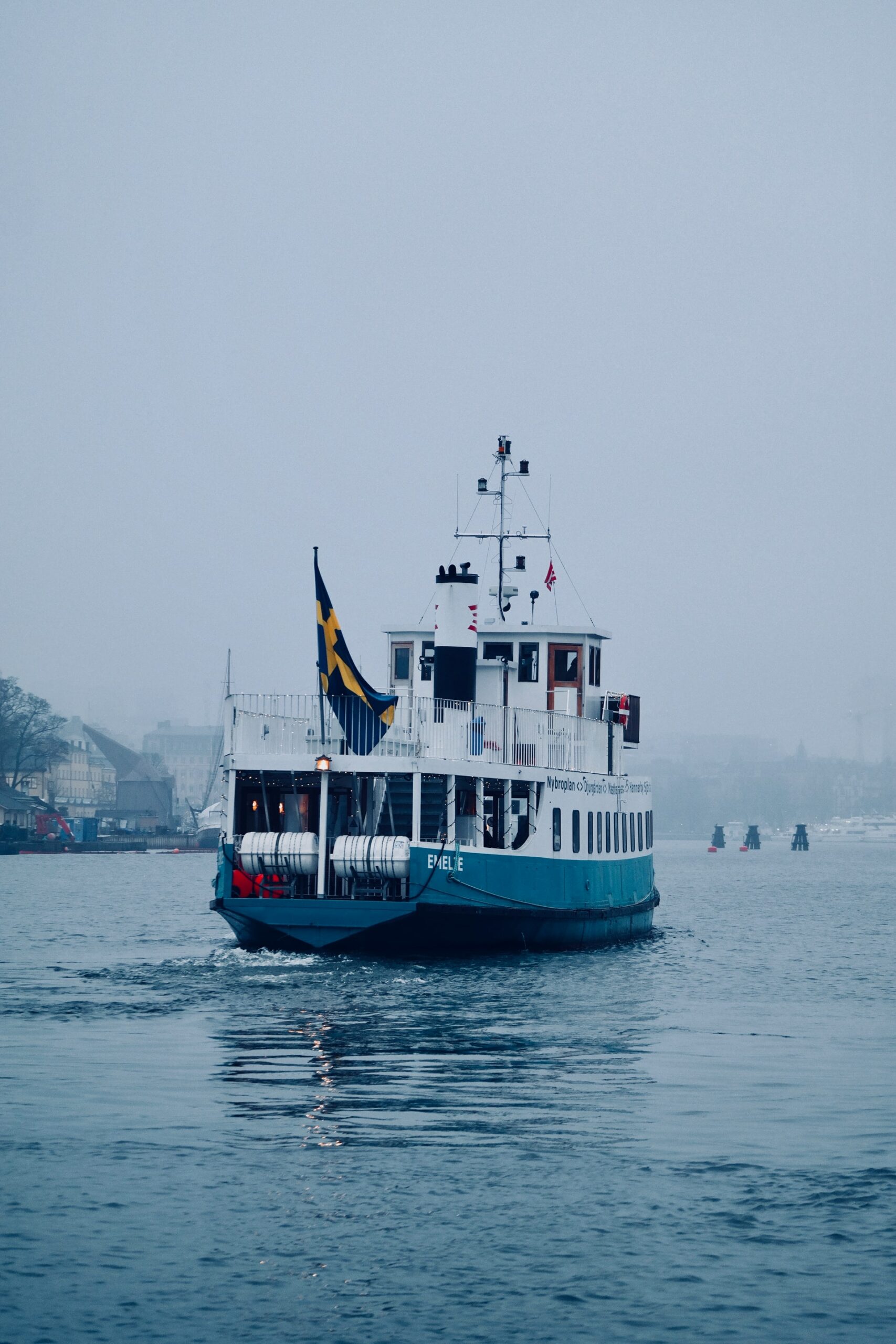 Where to stay in Stockholm
A weekend is the perfect amount of time to explore Stockholm. Book yourself some city centre accommodation so you can easily explore everywhere on foot. It's going to be expensive – but if you're planning a Scandinavian trip, you'll probably already have realised that already. Here are some of my top tips on where to stay in Stockholm.
Scandic Grand Central
A four star hotel that lies a mere 150 meters from Stockholm Central Station and the Arlanda Express airport train station. It offers free Wi-Fi, a gym, sauna, rental bicycles and a flat-screen TV in every room. More info & bookings here.
Långholmen Hotel
Housed in a 19th century prison on the island of Långholmen in Stockholm, this hotel is without doubt the most original place to stay in the city. The rooms are unique prison cells (with luxuries like a flat-screen cable TV and free Wi-Fi!). The hotel is located in a quiet, tranquil area just 100 meters from the beach! More info & booking here.
Miss Clara by Nobis, Stockholm, a member of Design Hotels™
This sleek and stylish hotel oozes luxury, without any unnecessary fuss. Located in the middle of the center, this lovely accommodation will undoubtedly charm you. It's a handy 2-minute walk from the shopping street Drottninggatan. It offers modern, stylishly-furnished rooms with a flat-screen TV, bathrobes and free Wi-Fi. More info & bookings here.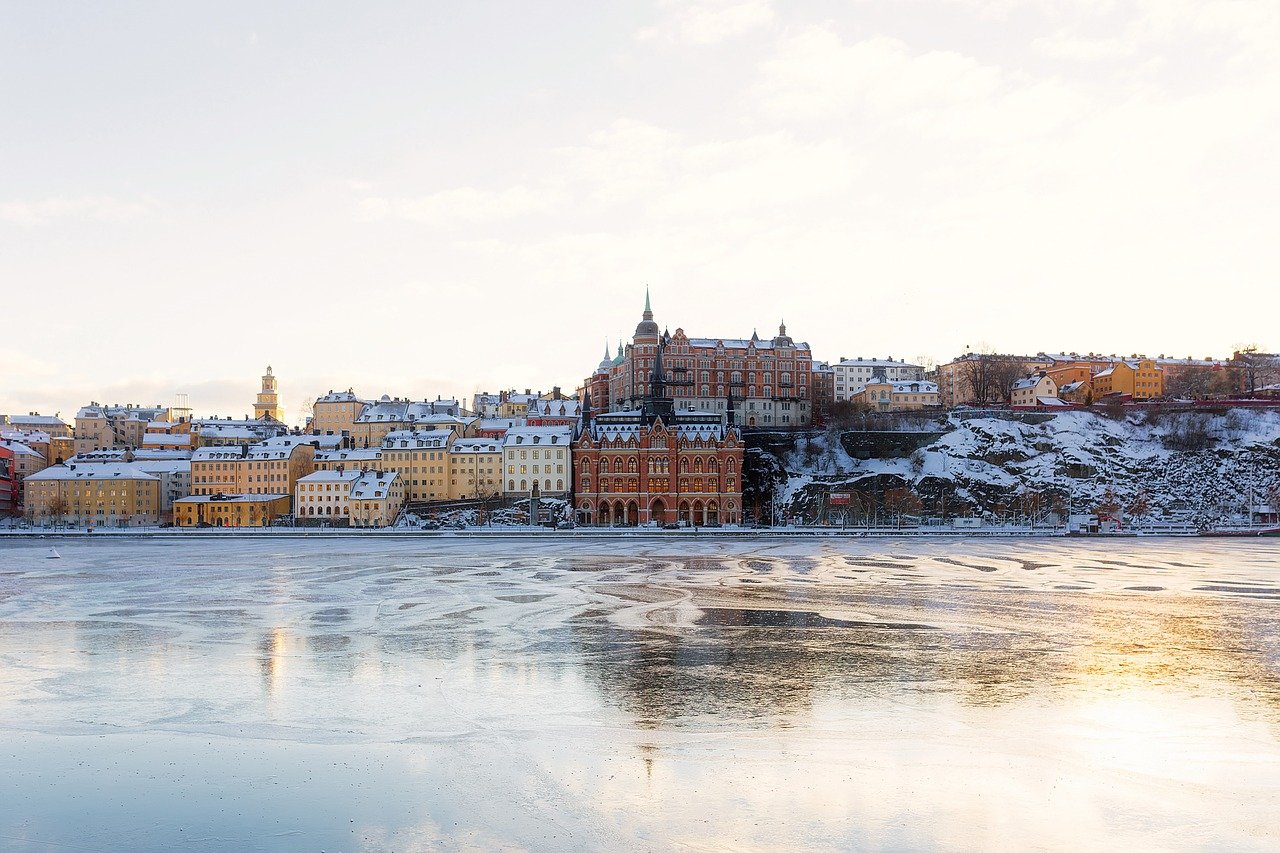 The best time to visit Stockholm
Stockholm is a wonderful destination to travel to all year round! 
We visited the city during New Year. All the twinkling Christmas decorations transform the city into a romantic fairytale at this time of the year – but keep in mind that the days are also much shorter, as the sun sets as early as 3pm! Spring and summer months are much more suitable to fully discover the city, with longer days and milder temperatures.
The best areas to visit in Stockholm
Gamla Stan 
Gamla Stan means the old city, so it may come as no surprise that this is the city's historic district. Though very touristy, it's super atmospheric and a must-see for anyone visiting Stockholm for the first time. Make sure to visit Stortorget, the oldest square in the city, for the annual Christmas market if you're there at the right time of year!
Visit the Nobel Museum to discover everything there is to know about Nobel Prizes.
If you're feeling thirsty, grab a coffee in one of the photogenic houses of the city Kafekoppen or Chokladkoppen.
For a unique dinner with a difference, visit the restaurant Djuret. The chef prepares an entire animal, from head to tail. To prevent waste, a different seasonal animal is on the menu every month. 
Another restaurant that utilizes wonderful seasonal produce is Pharmarium. Their dishes are made for sharing, and their cocktails are delicious.
Looking for some toys or souvenirs for little ones? Make sure to visit Krabat, a store filled with sustainable and traditional toys. Taste the old-fashioned Swedish white-red peppermint sweets at the Polkagrisar candy shop!
Norrmalm
Norrmalm is the city center of Stockholm, and it's a must-visit area for shopaholics and market lovers.
Sergels Torg is definitely worth a visit – it's especially breathtaking at night thanks to the thousands of glittering lights all around. When you're feeling peckish, make sure to check out the Hötorgshallen – a covered food market with a variety of delicious national and international specialties.
If you're a chocolate-lover (just like me), make sure you pay a visit to Chokladfabriken. They have all kinds of unique chocolate, with the most creative selection of flavors!
Hötorget is the main marketplace in the city, and you'll find plenty of beautiful flowers, fresh fruit and vegetables. If vintage finds are more your thing, the market is transformed into an antiques market every Sunday.
In need of some good coffee to warm up? Esaias Café or Wilmer Kaffebar are the places to be!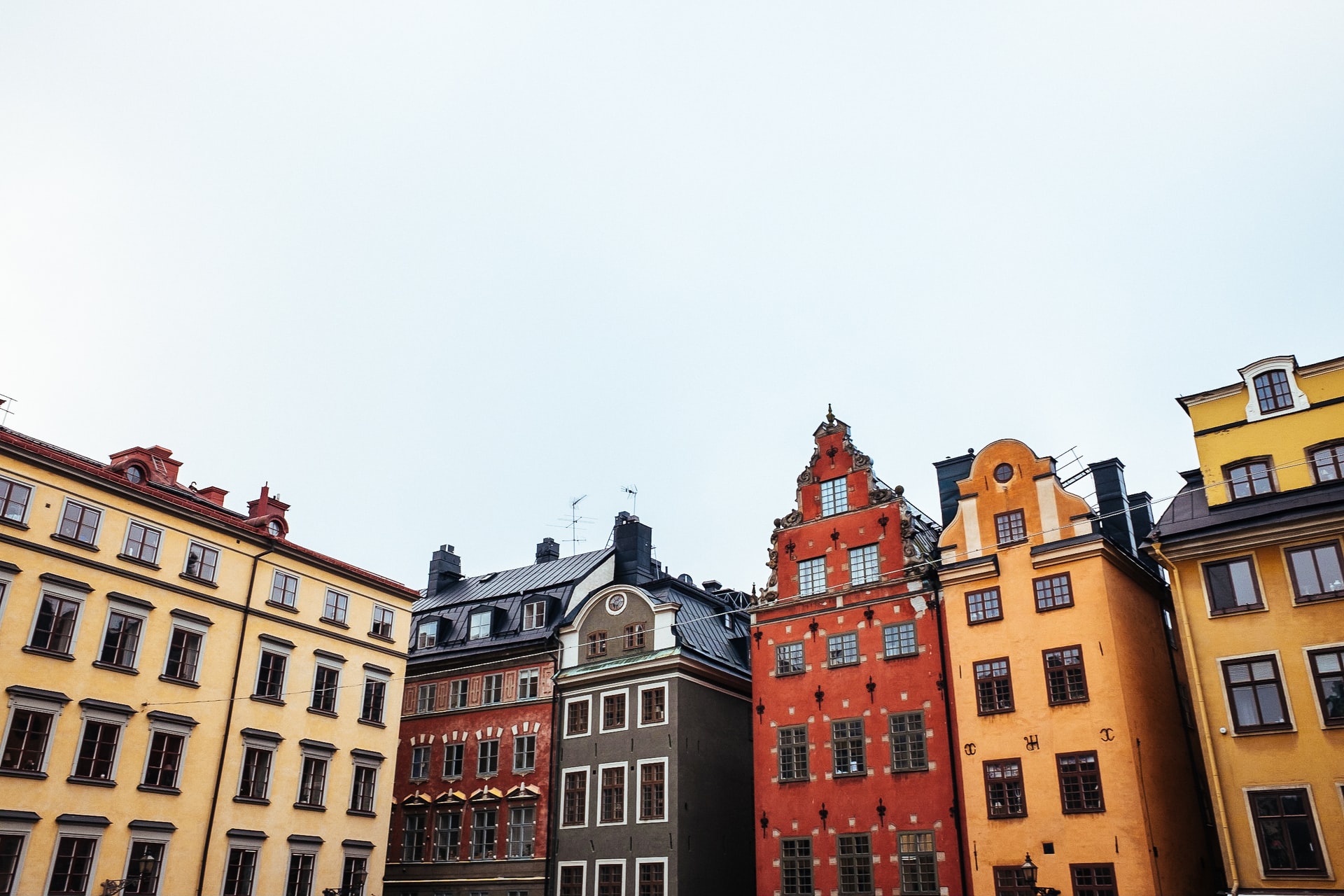 Östermalm 
Seeking some glamour? Östermalm is the chicest and most expensive district in Stockholm.
Humlegarden, originally the royal fruit orchard, is a wonderful and tranquil park to wander through. 
Lunch is the most popular meal in Sweden, so make the most of it with a delicious bite to eat at Albert & Jack's. Restaurant Sturehof serves the best fish specialties in the area, and Beirut Café is the perfect spot if you're a fan of Middle Eastern cuisine. Head to Nybrogatan 38 if you want to experience a fusion of French and Swedish cuisine.
Södermalm
Södermalm is the island for hipsters, vintage lovers and creative types. It's the largest island in Stockholm, and it has a wonderfully laid back atmosphere.
Need to get a couple of breathtaking snaps for your Instagram? You can find a gorgeous view over the city on the hiking trail Monteliusvägen.
If you're visiting in summer, Medborgarplatsen has plenty of beautiful outdoor terraces to enjoy.
Looking for new sneakers? You simply must swing by Sneaksnstuff during your trip to Stockholm – it's a true sneaker walhalla!
For a nutritious meal, head to 8T8 near the Mariatorget Park, to enjoy a meal created with ecological delicacies. There's also a noodle bar for a satisfying hot lunch. Woodstockholm is the perfect restaurant if you're craving a vegetarian lunch!
Vakastan & Kungsholmen
The City Hall, Stadshuset, is arguably the most famous building in Stockholm – so make sure you tick that off your list during your stay! Enjoy a leisurely stroll or a relaxing picnic in the beautiful Vasaparken while you're in the neighborhood.
Still have some time left during your trip to Stockholm?
If you have some time left on your trip, make sure you pay a visit to the greenest island in Stockholm: Djurgarden. It's the first national park in the world that lies in the middle of a city! The ferry is the fastest way to get there. Enjoy a peaceful stroll through this beautiful nature reserve, or visit one of the many museums. For a slice of delicious cake, you simply have to go to Flickorna Helin & Voltaire while you're in the neighborhood.
Love a splash around? Take a dip in the water at Smedsuddsbadet, a nice little beach close to the city.
If you want to take home some unique souvenirs from your trip to Stockholm, visit Uppladsgatan – a street packed with antique boutiques!
Like it? Pin it!