Out of all the Asia travel destinatons, Singapore is not a city you instantly think of, when booking your next trip. Most travelers only stay for a couple of nights because they are travelling through towards their dream trip in Asia. But believe me, Singapore is a city you definetly have to discover! In this 48 hours in Singapore blog, you can read everything you need to know about the top things to see and do in Singapore.
** Disclaimer: This post contains affiliated links which means that purchases made through these links reward Bey of Travel a small commission without any additional charge for the purchaser.**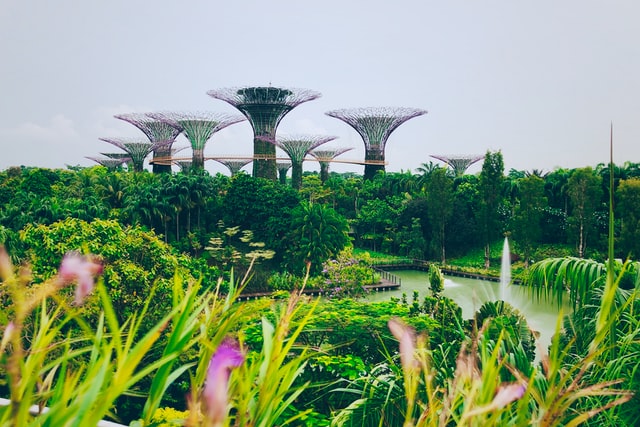 Singapore is a bustling city, where you can eat deliciously on every corner of every street. The metropolis seems to take you to the future where there are no persuasive billboards next to the highways, almost only electric vehicles and where it is a challenge to find garbage on the public streets. . It is an oasis of tranquility despite all the crowds. Singapore, as an oasis full of trees vegetation, is an example for the rest of the world and it remains tranquil and liveable at all times, despite all the crowds.  
48 hours in Singapore
Best time to visit Singapore
Singapore is a year-round destination. Try to book your hotel accommodations in advance because cheap hotels in Singapore are scarce, especially when not booked well in advance. Booking.com offers you a handy list of hotels in Singapore at the best prices. The advantage of the booking website is that a booking comes with last minute reservation changes or cancellation possibilities.
Recommended stay in Singapore
To explore the city, a three-night stay is certainly not a luxury. Singapore is a big city and your days will be easily filled with all the wonderful activities and must-does the city has to offer.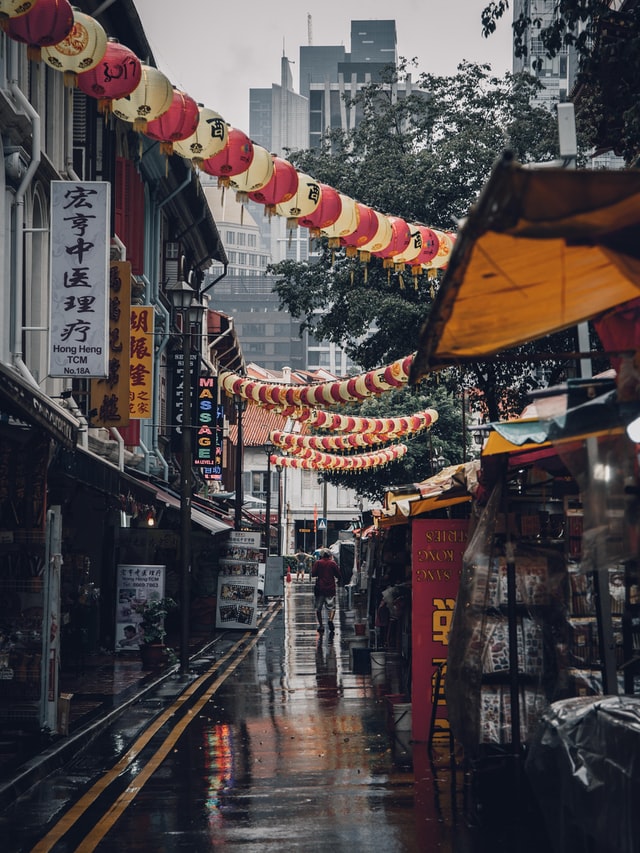 Best places to visit in Singapore
Marina Bay Sands
Listed in the top 10 of the world's most iconic hotels. Marina Bay is a high-end luxury hotel with the largest infinity pool of the world that you just have to see to believe it. Besides the hotel, here you can discover the ArtScience Museum and Gardens By The Bay. The trees in Gardens By The Bay set the tone for sustainable urban development and are certainly worth a visit, both during the day and evening. When night falls, the vertical gardens come alive through a mesmerizing Garden Rhapsody light and sound show at 7.45pm and 8.45pm. let yourself be astonished!
Visit the Cloud forest and enjoy the beautiful indoor waterfall while learning about rare plants and their fast-disappearing environment.
Other things to do in Singapore:
Chinatown, the largest hawker center in Singapore with over 260 food stalls. Chinatown Complex Food Center offers you a full range of local dishes, from chilli crab to dim sums.
Visit the botanical garden, free of charge
Explore downtown Singapore on a bumboat
Visit little India
Enjoy a day at Palawan beach
Visit little India
Best shopping in Singapore
Orchard road is a true shopping paradise. The street offers plenty of luxury retail shops to world class international cuisines. Ion Richard, Singapore's most glamorous shopping complex, offers a variety of luxurious brands such as Louis Vuitton, Prada and Yves Saint Laurent. The shops near Marina Bay sands are close to shopping heaven as well.
Best view over town
The Sands SkyPark Observation Deck, located 57 storeys up from the heart of the Marina Bay area, the SKyPark boasts scenic views of the panoramic vistas of Marina Bay and Singapore's world-class cityscape. Take in a bird's-eye view of Gardens by the Bay and the impressive Supertree Grove, or admire the sea view that stretches from Marina South Pier to the Singapore Strait.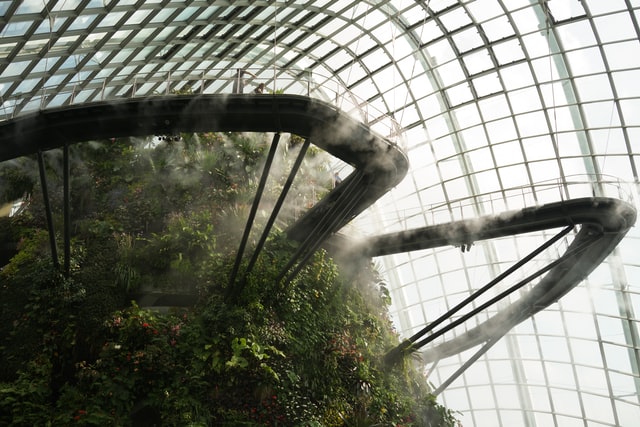 Top restaurants in Singapore
To spoil yourself with a well-deserved cocktail in Singapore, check out the secret cocktail bar at 28 Hong Kong Street. Not exactly the cheapest drinks but together with the setting, these drinks will blow you away and make you feel the love with which the cocktails are made.
Taste Asian cuisine in all scents and colors at the Telok Ayer Market, from fresh crabs to jumbo sea food. Try the best Asian food one could wish for.
If you are open for an extra treat or if you are celebrating something special, have dinner in Meta! But don't forget to book well in advance.
Buy your own drinks at 7/11 and enjoy the riverside of the Singapore River along with some street food.
Download the 'Pick me' app, which is the South Asian version of 'Uber'.
Belgian citizens don't need a visum, for a maximum stay of 30 days. Your passport needs to be valid for the period of six months.
You may also like: Bali – 2 week itinerary.
Like it? Pin it!