If you're exploring Morocco for the first time, here are 10 useful Marrakech tips
 to stay safe and relaxed during your stay. 
1. Dress up respectfully
Marrakech is located in Morocco, an African country where most people are Muslim. Respect their culture and religion during your stay. This means you need to ensure you're dressing respectfully, always covering your shoulders and knees.
2. Stay in a Moroccan riad
Although there are many hotels and luxury resorts in Marrakech, I would recommend you stay in a typical Moroccan riad (which means garden in Arabic). Riads used to house the rich – but nowadays they've been transformed into beautiful residences for the countless tourists that visit Marrakech year after year. They usually have a limited amount of rooms, and really breath the typical Moroccan atmosphere. We stayed in Riad Villa Amira & Spa and were very pleased with the accomodation.
3. Passports
This is probably common sense before you travel, but it's always worth mentioning. To travel from Europe to Marrakech, you need a passport that is valid for at least six months as of the date of your departure. Don't get caught out – make sure you check your passport well in advance.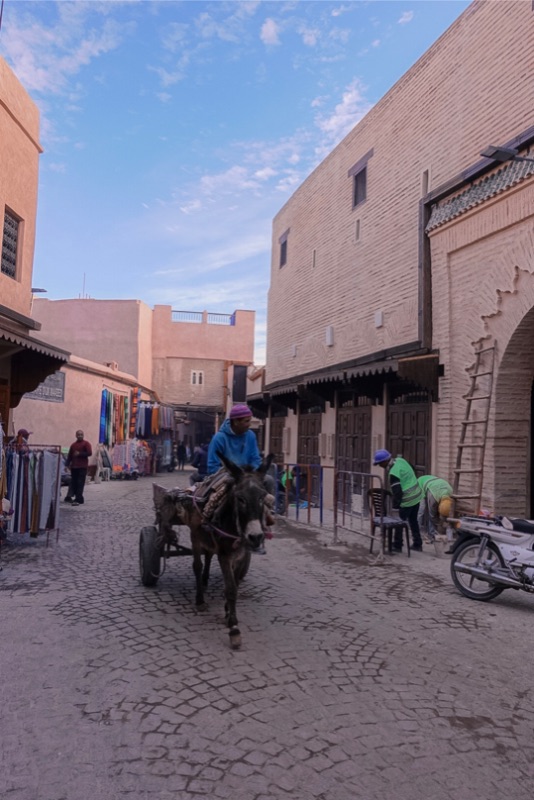 ** Disclaimer: This post contains affiliated links which means that purchases made through these links reward Bey of Travel a small commission without any additional charge for the purchaser.** 
4. Moroccan Dirham 
Moroccan dirham is the currency of Morocco. Ten Dirham almost equates to 1 Euro (€ 0.94). Be aware that most shops only accept cash – make sure you bring along enough money wherever you go. You can find ATMs in the newer part of the city, but there are almost none in the medina.
5. Don't trust taxi drivers
No list of Marrakech tips would be complete without this warning. Negotiate and agree on a fare in advance with your taxi driver, and always ask them if they can set up the meter. And if the driver says no? Get out immediately and take another taxi. It's best to ask your hotel or riad if they can arrange a reliable taxi driver for you, with whom you should agree on a price in advance as well.
6. Avoid the Medina at night
Even though it might be tempting, don't explore the Medina by yourself at night… even as a couple you won't feel at ease.
7. Get lost
It's a guarantee – you will definitely get lost in the maze of small streets in the Medina, whether you want to or not. Don't panic though, because sooner or later you will find a point of recognition and most times you'll find your way back easily.
8. Avoid Jamaa El Fna
You might be thinking, isn't Jamaa El Fna one of the most popular tourist spots? Although this central square is one of the main attractions in the city (and it's difficult to avoid), you'd rather not spend too much time here. Little monkeys hang on leashes and snakes are drugged and locked up in baskets to lure tourists to take a photo. This is of course no way to treat animals – so don't support these malpractices.
9. Do not trust anyone who gives you unsolicited advice
Do not be too trustworthy in Marrakech… many people might offer you unsolicited advice, but they're only doing this to get something out of it for themselves. Make sure you don't respond to them or follow them. For example, sometimes young people might try to talk to you and say that the street you're walking on is closed, but in reality this isn't the case. They try to mislead you, take you along and then ask for a 'guidance fee'.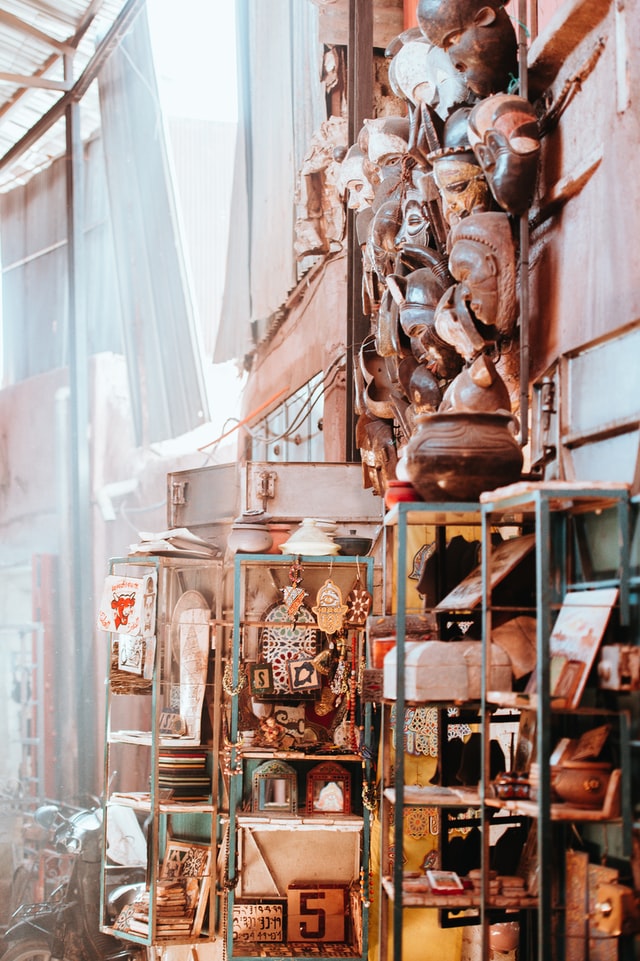 10. Learn to negotiate
In Marrakech stores, prices will not be displayed anywhere. Expect a ridiculously high price at first, and then negotiate down to the price you had in mind. Marrakech is a super nice city for shopping, but keep in mind that you'll find the same items in other places throughout Morocco for much less.
Do you have any further questions about this article? Feel free to leave a comment below.
Like it? Pin it!